U.S. Army Flag, Nylon All Styles
$27.30 – $284.62
The U.S. Army flag, created in 1956, features a white background with emblems in blue and red, representing the nation's colors. The design is based on the Army seal from 1779, symbolizing the Army's defense of the nation. It includes a cuirass, liberty cap, pike, and various military symbols. The date at the bottom (1776) marks the establishment of the U.S. Army. Explore the rich symbolism and history of the U.S. Army flag.
Our high-quality military flags utilize the latest digital printing technology on durable nylon material. They feature canvas heading with brass grommets or canvas roped heading with galvanized thimbles for larger sizes. Presentation flags with gold fringe, pole hem sleeve, and mounting tabs are ideal for ceremonies, offices, courtrooms, schools, or parades.
For a complete display, our indoor mounting kit includes an oak finish flagpole, styrene Fancy Spear, Liberty Floor Stand, and Gold Cord with Tassels.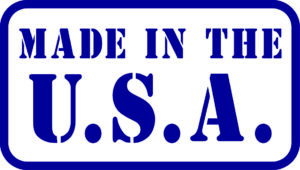 Description
The U.S. Army Flag is a symbol of pride, honor, and sacrifice. Crafted with precision and care, this flag is designed to represent the United States Army and all those who serve in its ranks. It is made from high-quality nylon fabric that is FMAA (Flag Manufacturers Association of America) certified, ensuring its superior quality and durability.
Measuring 3 feet by 5 feet, this flag is the perfect size for both indoor and outdoor display. The nylon material is lightweight yet sturdy, capable of withstanding various weather conditions. It is fade-resistant and retains its vibrant colors, making it suitable for long-term use.
The U.S. Army Flag features the iconic emblem of the United States Army, with its white star and gold border on a blue background. The flag is expertly printed with precision and attention to detail, ensuring that every element of the emblem is accurately represented.
This flag is a powerful symbol of the dedication, bravery, and sacrifice of the men and women who serve in the U.S. Army. It is a reminder of their commitment to protecting our nation's freedom and security. Whether it is displayed at military bases, veteran organizations, or private residences, the U.S. Army Nylon Flag stands as a tribute to the Army's proud history and ongoing service.
The U.S. Army Flag is designed for easy and convenient display. It features strong brass grommets for secure attachment to a flagpole or structure. The flag can be flown high and proud, allowing it to catch the wind and wave in all its glory.
Whether you are a member of the Army, a veteran, a supporter, or simply want to show your appreciation for the men and women in uniform, the U.S. Army Nylon Flag is a meaningful and impactful way to demonstrate your respect and gratitude. It is a symbol that unites us in our admiration for the Army's dedication and sacrifice.
Choose the U.S. Army Flag to honor the brave soldiers who defend our nation and uphold its values. Display it with pride and let it serve as a constant reminder of the Army's unwavering commitment to duty, honor, and country.
Additional information
| | |
| --- | --- |
| Weight | 0.25 lbs |
| US Army | Army, Army Logo, Retired, National Guard |
| Flag Size | 12" X 18", 2' X 3', 3' X 4', 3' X 5', 4' X 6', 5' X 8', 6' X 10', 3' X 5' Presentation Flag, 4' X 6' Presentation Flag, 3' X 5' Presentation Flag Set, 4' X 6' Presentation Flag Set |
Only logged in customers who have purchased this product may leave a review.