Blue Star Banner, All Styles
Item Number:
Service Banner
$17.96 – $48.62
In 1918, President Woodrow Wilson approved a new device that could replace the wearing of traditional mourning for loved ones who have died in service to our Nation, and also foster home-front pride for those risking their lives for our freedom. Then known as the Service Flag, we now more descriptively refer to it as the Service Banner. The familiar colors and proportions of the Banner derive from a version copyrighted by Captain R. L. Queisser in 1917. This copyright has since passed to the United States Department of Defense, which regulates the authorization to manufacture Service Banners.
"The Service Flag displayed from homes. places of business, churches, schools, etc., to indicate the number of members of the family or organizations who are serving in the Armed Forces or who have died from such service. Service flags have a deep blue star for each living member in the service, and a gold star for each member who has died." Usually hung in an exterior window, the banners became commonplace in homes where anxious yet proud families waited for word from their sons, husbands, brothers and friends striving to free those an ocean away.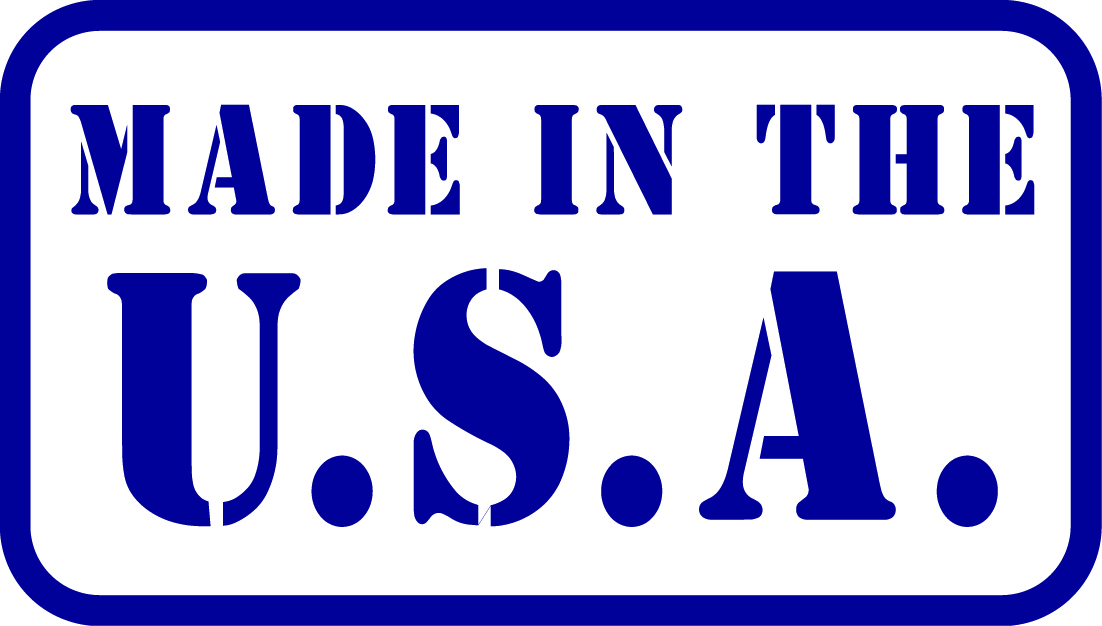 Description
The Blue Star Banner by Advertising Flag Company is a meticulously crafted symbol of honor and support for families with loved ones serving in the military. With measurements of 8 1/2″ x 14″, this banner features high-quality satin ribbon material in rich crimson and deep federal blue colors.
Overall the banner features a stunning silk-screened design that beautifully showcases the iconic blue star, symbolizing a family member's service. The craftsmanship is evident in the attention to detail, ensuring a vibrant and long-lasting display.
To enhance the banner's elegance, we adorn it with a wooden crossbar, ensuring stability and a refined appearance. The gold hanging cord with tassels gracefully drapes across the top of the banner, further enhancing its aesthetic appeal.
A distinguishing feature of this Blue Star Satin Banner is the exquisite gold fringe adorning the bottom edge. The fringe not only adds a touch of sophistication but also symbolizes respect and reverence for the sacrifice made by the service member and their family.
Advertising Flag Company takes great pride in manufacturing this banner in the USA, ensuring the highest standards of quality and craftsmanship. Additionally we meticulously craft each banner as a lasting tribute to the brave men and women serving our country.
Displaying the Blue Star Satin Banner serves as a powerful symbol of solidarity, support, and gratitude. It reminds us of the strength and resilience of military families and their unwavering commitment to our nation's security.
Whether hung in a home, office, or public space, this banner offers a timeless and meaningful expression of appreciation. It reminds us of the strength and resilience of military families and their unwavering commitment to our nation's security.
Our Blue Star Satin Banner pays tribute to the dedication and sacrifice of those serving in the military. It symbolizes unity, respect, and gratitude for the families who selflessly support their loved ones in uniform.
Additional information
| | |
| --- | --- |
| Weight | 0.08 lbs |
| Service Banners | 1 Star Blue, 2 Star Blue, 3 Star Blue, 4 Star Blue, 5 Star Blue, 1 Star Gold, 2 Star Gold, 1 Star Gold Blue, 3' X 5' Service Flag |
Only logged in customers who have purchased this product may leave a review.