Custom Screen Printed Flags
Item Number:
Custom Silk Screened Flag 1 Color
$194.22 – $506.91
Introducing our high-quality, customizable custom silk-screened nylon flag. Crafted with precision and Glaser Mills 200 denier nylon for durability. Domestically produced inks create vibrant graphics, attracting attention to your brand. Canvas heading and brass grommets ensure easy installation. Ideal for businesses, organizations, and schools.
After your checkout, you can upload your art files through our Contact Us Form.
Typical production time is 14-17 working days.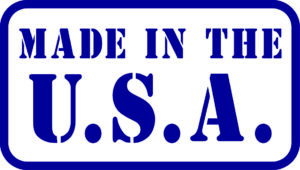 Description
The Advertising Flag Company offers a high-quality and customizable product in the form of their custom screen printed flag. Crafted with precision and attention, this versatile flag meets the diverse needs of businesses, organizations, and schools.
The flag's exceptional quality is due to the use of Glaser Mills domestically made 200 denier nylon, ensuring durability. This high-grade material guarantees longevity and reliability. This high-grade nylon material is resistant to fraying, tearing, and fading, making it suitable for both indoor and outdoor use. The company's commitment to domestic resources ensures quality and supports local industries, benefiting the national economy.
The silk-screening process employed in creating these flags involves the use of domestically produced inks. Silk screening is a popular technique that allows for precise color reproduction and long-lasting graphics. The result is a vibrant, eye-catching design with a powerful visual impact, attracting attention to the brand or message.
Available in various sizes, including 12″x18″, 16″x24″, 20″x30″, 24″x36″, 30″x48″, 36″x60″, 48″x72″ and 60″x96″.  To ensure ease of display and installation, we finish the flags with a canvas heading and brass grommets. Canvas heading reinforces flag on pole, while brass grommets secure it conveniently in place.
One of the unique features of the custom screen printed flag is its double-sided design. Graphics read correctly on the front side and appear reversed on the backside, offering a versatile display option. The design feature maintains the flag's appeal and legibility from any angle, making it perfect for outdoor advertising. The flag remains visually striking even when viewed from different perspectives.
Double rolled hems ensure neat, fray-resistant edges on the flag's long sides and fly-end. Craftsmanship boosts flag durability, making it resilient against harsh weather and prolonged use.
In addition to its exceptional quality, the custom silk-screened nylon flag remains one of the most economical options for advertising. The flag's durability provides long-term promotional value, making it a cost-effective marketing investment for businesses and organizations.
The advertising flag company recognizes the value of bulk orders and recommends quantities of 6 or more flags. This allows businesses to save even more on their advertising expenses while maximizing their outreach and impact.
The versatility of the custom silk-screened nylon flag makes it an excellent choice for various applications. For companies, it serves as a powerful marketing tool, enhancing brand recognition and attracting potential customers. Schools benefit from the product as it's ideal for fundraisers, effectively promoting events and causes.
In conclusion, the advertising flag company's custom silk-screened nylon flag is a testament to quality, durability, and affordability. This flag is well-suited for various advertising and promotional purposes with its domestically sourced materials, expert craftsmanship, and double-sided design. Furthermore, the custom flag conveys messages, attracts attention, and is essential for any organization's marketing strategy. Whether utilized for company branding or school fundraisers, its versatility ensures effective promotion and recognition.
Additional information
| | |
| --- | --- |
| Weight | 0.4375 lbs |
| Custom Flag Size | 12" X 18", 16" X 24", 20" X 30", 2' X 3', 2.5' X 4', 3' X 5', 4' X 6', 5' X 8' |
| Select Nylon Color | Black, Brick Red – PMS 188, Canada Red – PMS 1797, Charcoal – PMS 424, Daffodil – PMS 108, Dartmouth Green – PMS 350, Emerald Green – PMS 3425, FM Yellow – PMS 106, French Blue – PMS 285, Irish Green – PMS 349, Mint Green – PMS 360, Old Glory Blue – PMS 2768, Old Glory Red – PMS 187, Orange – PMS 172, Pansy – PMS 2617, Process Blue – PMS 299, Royal Blue – PMS 286, White |
| Select Ink Color | Black, White, Athletic Gold, Dark Green, Light Blue, Light Green, Navy Blue, Red, Royal Blue, Yellow |
Only logged in customers who have purchased this product may leave a review.