Custom Sunbrella Street Banners
Item Number:
Custom Sunbrella Street Banner
$308.76 – $1,214.40
Elevate any event or street with our durable Sunbrella street banners. Made from 9 oz Sunbrella fabric, these fade-resistant banners withstand the elements. They feature tradition screen printing, allowing designs on both sides, pole hems, and tie-off grommets. Choose from a variety of background colors. The darker Sunbrella colors are single-ply and printed on both sides, while the lighter colors cost more due to the two printed pieces with a liner in between.
After your checkout, you can upload your art files through our Contact Us Form.
Typical production time is 14-17 working days.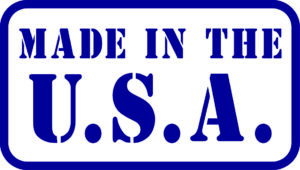 Description
Introducing our remarkable Custom Sunbrella Street Banners, meticulously crafted to elevate your outdoor advertising presence. We silk-screen your custom images onto a durable 9oz/yd marine grade fabric using UV resistant inks.
Transitioning to the features, our banners boast fully-sewn vertical edges with 1/2″ fold-over zigzag stitching, ensuring exceptional durability. The 3″ sewn pole hem sleeves and brass grommets ensure easy installation and add an elegant touch.
Available in various sizes, including 18″x38″, 22″x54″, 22″x72″, 30″x60″, 30″x72″, and 30″x96″, our banners offer versatility to suit your specific advertising needs.
When it comes to quality, we take pride in our meticulous silk-screening process. We carefully transfer your custom images onto the marine grade fabric, resulting in vibrant, long-lasting graphics that withstand the test of time.
The 9oz/yd marine grade fabric offers exceptional durability, ensuring that our banners can withstand outdoor elements such as wind, rain, and UV exposure without fading or fraying. Rest assured, your message will be displayed in all its glory.
With a keen eye for detail, our skilled craftsmen fully sew the vertical edges of each banner, employing 1/2″ fold-over zigzag stitching. This technique not only reinforces the banner's structure but also enhances its overall aesthetics.
Not to mention that our banners allow for hassle-free installation.  Each banner features 3″ sewn pole hem sleeves at the top and bottom. Simply slide your pole through the sleeves, and your banner is ready to be displayed prominently.
To add a touch of elegance and facilitate secure mounting, we incorporate brass grommets into each banner. These grommets ensure easy attachment to poles or structures, providing a polished finish.
Without a doubt, our banners help promote events, advertise businesses, or enhance street appeal with our perfect solution: Custom Sunbrella Street Banners. Overall you can trust us to deliver exceptional craftsmanship, durability, and visual impact.
In conclusion, our Custom Sunbrella Street Banners offer a captivating and durable solution for outdoor advertising. Our banners boast silk-screened images, marine-grade fabric, reinforced stitching, pole hem sleeves, and brass grommets, ensuring exceptional quality and aesthetics. Choose Advertising Flag Company to elevate your outdoor advertising game.
Additional information
| | |
| --- | --- |
| Weight | N/A |
| Dimensions | 30 in |
| Sunbrella Sizes | 18" X 38", 22" X 54", 22" X 72", 30" X 60", 30" X 72", 30" X 84", 30" X 96" |
| Sunbrella Imprint Color | 1 Color, 2 Color |
| Sunbrella Colors | Aquamarine, Black, Black Cherry, Burgundy, Capri, Captain Navy, Charcoal Grey, Concord, Erin Green, Forest Green, Jockey Red, Logo Red, Marine Blue, Ocean Blue, Pacific Blue, Rust, Seagrass Green, Terra Cotta, True Brown, Turquoise |
Only logged in customers who have purchased this product may leave a review.
Related products
Item Number:

Custom Vinyl Street Banner

More Info

$

128.68 –

$

307.76