Bonnie Blue Flag, Nylon All Styles
$39.93 – $148.50
Bonnie Blue flag – Colorful 100% nylon reproductions of significance to the history of the United States. Suitable for outdoor or indoor display, with canvas heading & brass grommets.
The Bonnie Blue flag was the official flag of the Republic of West Florida. It was adopted by Florida shortly after their revolt and separation from Spain, and flown until its annexation by the United States 74 days later. It went on to inspire many other famous flags, including the famous Lone Star Flag of Texas and the California State Flag. It was flown by the Confederacy during the civil war is used to represent the values of Federalism, usually with an emphasis on State over Federal government.
When you look for places to buy Historical American flags, you can rest assured that all of our outdoor Historical American flags for sale are made in the U.S.A.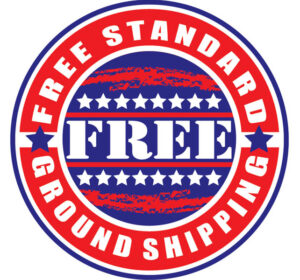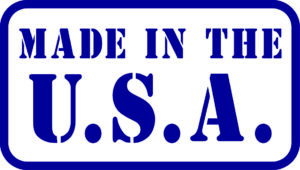 Description
The Bonnie Blue Flag holds a significant place in American history and represents a powerful symbol of independence and secession. Crafted with care and precision, this flag is made of high-quality nylon, ensuring durability and longevity.
One striking feature of the Bonnie Blue Flag is its fully appliqued star. This intricate design element adds depth and texture to the flag, making it visually appealing and captivating. Using the applique technique, we meticulously sew the star onto the flag, creating a seamless and elegant appearance.
Advertising Flag Company offers the Bonnie Blue Flag in various sizes to suit different display needs. The available sizes include 2'x3′, 3'x5′, 4'x6′, 5'x8′, and 6'x10′. These sizes ensure that you can find the perfect fit for your flagpole or desired display area. Advertising Flag Company ensures that every customer's needs are met by accommodating custom requests for larger sizes.
The flag carries a rich historical significance. It originated in the early 19th century and gained prominence during the period of secession and the American Civil War. It served as a symbol of defiance and resistance against oppressive forces, representing the desire for self-determination and independence.
Displaying the Bonnie Blue Flag allows individuals to honor and remember this important chapter in American history. Whether it is for educational purposes, historical reenactments, or personal appreciation, this flag serves as a reminder of the courage and resilience of those who fought for their ideals.
Furthermore the use of nylon in the construction of the flag ensures its durability and longevity. Additionally nylon resists fading and withstands various weather conditions, making it an ideal choice for flag construction. This makes the flag suitable for both indoor and outdoor display, allowing you to proudly showcase it in your home, office, or at community events.
The Bonnie Blue Flag holds a special place in the hearts of many Americans. Its iconic design and historical significance make it a cherished symbol of freedom, independence, and the pursuit of liberty. When you choose the Bonnie Blue Flag from Advertising Flag Company, you can be confident that you are acquiring a high-quality flag that pays homage to the past while serving as a proud symbol in the present.
Additional information
| | |
| --- | --- |
| Weight | 0.4375 lbs |
| Flag Size | 2' X 3', 3' X 5', 4' X 6', 5' X 8', 6' X 10' |
Only logged in customers who have purchased this product may leave a review.