Flagpole Caps, All Styles
$38.00 – $45.50
Eder's Flagpole Caps are perfect for flagpoles or fence posts, featuring cast aluminum construction that effortlessly slips over the top. Secured with three 1/4″-20NC stainless steel set screws, the cap's top is designed to accommodate ornaments with standard 1/2″-13NC spindle threading.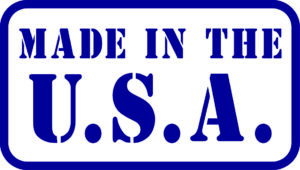 Description
Eder Flag Company's commitment to providing top-notch flag accessories is evident in their meticulously crafted Flagpole Caps.  These caps serve both functional and aesthetic purposes, contributing to the overall integrity and appearance of a flagpole. Available in diameters of 2 inches or 2 1/2 inches, these caps cater to various flagpole sizes, ensuring a versatile solution for customers with diverse needs.
Crafted with precision, Eder's Flagpole Caps are designed to add the finishing touch to a flagpole, providing protection to the pole's apex while complementing its aesthetic appeal. The availability of two diameter options allows customers to choose the cap that best suits the size of their flagpole. This ensures a seamless and proportionate fit.
The Flagpole Caps are not merely functional; they also enhance the visual appeal of the flagpole. The caps are available in four elegant colors: silver, bronze #313, white, and black. This diverse color palette provides customers with flexibility. They can select a cap that seamlessly integrates with the existing color scheme of their flagpole or surrounding environment. The silver finish exudes a classic and neutral charm, while bronze #313 adds a touch of timeless elegance. White and black finishes offer versatility, allowing customers to match the cap with flagpoles of various styles and colors.
Installation of these Caps is straightforward, ensuring a hassle-free experience for customers. The design ensures a secure fit of the caps onto the top of the flagpole. They provide protection to the exposed end while completing the pole's visual appeal. The durable construction of these caps ensures that they withstand the elements, maintaining their functionality and appearance over time.
Whether used for residential, commercial, or public flag displays, Eder's Flagpole Caps are a thoughtful and practical addition. They not only protect the flagpole but also contribute to the overall aesthetics of the flag display setup. The variety in diameters and colors ensures that customers can personalize their flagpoles, creating a cohesive and visually pleasing look.
In conclusion, Eder Flag Company's Flagpole Caps stand as a testament to the company's dedication to quality and customer satisfaction. Available in two diameters and four distinct colors, these caps offer a versatile solution. They provide durability for those seeking to enhance the functionality and aesthetics of their flagpoles.
Additional information
| | |
| --- | --- |
| Weight | .8 lbs |
| Dimensions | 4 × 4 × 4 in |
| Flagpole Caps Size | 2", 2 1/2" |
| Flagpole Caps Color | Silver, Bronze #313, White, Black |
Only logged in customers who have purchased this product may leave a review.