Happy Holidays Penguins Flag, Nylon 2′ X 3′
$32.20
Add festive charm to your holiday decorations with Annin Flagmakers' Happy Holidays Penguins Flag. High-quality 2'x3′ nylon, easy display with canvas heading and grommets.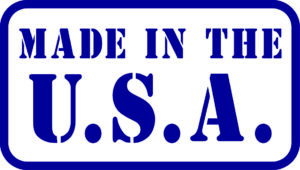 3 in stock
Description
Annin Flagmakers' Happy Holidays Penguins Flag is a delightful and festive addition to your holiday decorations. This high-quality nylon flag measures 2'x3′, making it suitable for various display options. A canvas heading and grommets complement its sturdy construction, ensuring easy attachment to any flagpole or display system.
The flag features a captivating design that captures the essence of the holiday season. Eight adorable penguins stand on ice and snow, depicted against a serene blue background reminiscent of the winter sky. Charming details uniquely craft each penguin, from their cute expressions to their playful poses.
Additionally, above the penguins' heads, a vibrant red ribbon gracefully adorns the flag. The ribbon proclaims "Happy Holidays!" in athletic gold letters, conveying the spirit of celebration and unity this season.
The Happy Holidays Penguins Flag offers a perfect blend of whimsy and elegance. Playful penguins and bold greeting create a harmonious, eye-catching display, bringing smiles to everyone who sees it.
This flag's artistic design and high-quality construction make it suitable for both indoor and outdoor use. You can proudly display it in your home, office, storefront, or any community space. In addition, hang it on the porch, living room, or above the fireplace – a cherished centerpiece of your holiday decor.
Annin Flagmakers ensure exceptional craftsmanship, using durable materials to create the Happy Holidays Penguins Flag. Built to withstand weather, you can enjoy the flag's beauty during the holiday season and beyond.
The flag serves as a festive decoration and spreads holiday warmth and joy to all who see it. Conveys love, unity, and happiness, making it a wonderful gift for family, friends, or colleagues during this special time.
In conclusion, Annin's Happy Holidays Penguins Flag is a charming and heartwarming addition to any holiday celebration. The artistic design with penguins on ice and a "Happy Holidays!" message is sure to captivate hearts. The flag's quality and easy display make it perfect for spreading holiday cheer in your home or community. Lastly, celebrate the season with this delightful flag and share the festive joy with all those around you.
Only logged in customers who have purchased this product may leave a review.