HDT Series Flagpole Truck, All Styles
$301.00 – $370.00
Upgrade your flagpole with the Eder heavy duty HDT  Series rotating threaded flagpole trucks. Designed for easy flag raising and lowering, these trucks are compatible with various ornaments. Choose from single or double pulley options for a seamless rotation experience.
Common Features
Cast Aluminum
Maximum Halyard Diameter – 3/8″
Truck Spindle – 1 1/4″ NPT Threading
For up to 5 1/2″ outside top diameter pole with female fitting installed.
Spindle Threading of 1/2″-13NC.  Secured by 1 stainless steel set screw 1/4″-20NC.
Utilizes enclosed steel ball bearings and raceway.
Unique Features
HDT-1 Series uses 2 1/2″ outside diameter cast aluminum pulley on 1/2″ stainless steel axle.
HDT-2 Series uses 3 3/4″ outside diameter cast aluminum pulley on 1/2″ stainless steel axle.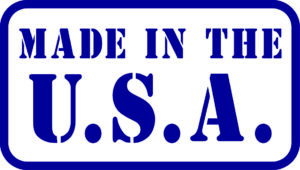 Description
Elevate the look of your flagpole with the Eder cast aluminum rotating heavy-duty HDT Series Flagpole Truck caps. These caps sit proudly at the top of the flagpole, providing an exposed pulley and rope system for raising and lowering the flag with ease.
Crafted from durable cast aluminum, these flagpole truck caps offer exceptional strength and longevity. They are designed to withstand various weather conditions, ensuring years of reliable performance. Available in three different sizes, you can choose the perfect fit for your flagpole.
The Eder rotating external flagpole truck caps are not only functional but also aesthetically pleasing. With a sleek and polished design, they add a touch of elegance to your flag display. Whether you prefer a classic Silver finish, a warm Bronze #313 tone, a clean White color, or a bold Black option, there's a cap that will complement your flagpole and enhance its overall appearance.
Designers create the truck caps to accept Balls, Eagles, and Finials with 1/2″-13NC spindle threading, enabling customization of your flagpole with preferred ornaments. Secure them with a size 1/4″-20NC stainless steel pan thread screw for a secure and reliable attachment.
In addition to their functional and aesthetic features, these HDT Series Flagpole Truck caps offer convenience and versatility. Easily install them for smooth rotation, enabling effortless flag raising and lowering. The self-lubricating ball bearing assemblies ensure a seamless rotation experience while extending the product's lifespan and strength.
For homeowners, businesses, or organizations, the Eder cast aluminum rotating flagpole truck caps are a valuable addition. They not only enhance the visual appeal of your flag display but also provide a practical solution for flag handling.
Choose the perfect size and color to suit your flagpole and enjoy the durability, functionality, and elegance of HDT external flagpole truck caps.
Additional information
| | |
| --- | --- |
| Weight | 5 lbs |
| Dimensions | 10 × 10 × 6 in |
| Flagpole Truck Series | HDT-1 Series, HDT-2 Series |
| Flagpole Truck Color | Black, Silver, Bronze #313, White |
Only logged in customers who have purchased this product may leave a review.