Blank Nylon Attention Tall Flags
Item Number:
Blank Attention Tall Flag
$33.76 – $80.87
Attention tall flag adds visibility to your business, festival, stadium, or theme park and comes in a variety of colors to choose from.
Each has double-rolled and double-stitched hems on the short sides and full 4 rows of sewing on the fly-end.
The inner long hoist end utilizes a strong canvas heading with 3 brass grommets on the 6-foot and 8-foot lengths and 5 brass grommets on the 10-foot length.
If you are looking for a nylon shade that's not listed, we just require a minimum order of 12 pcs of that color shade in one size.
Blank flags are typically made to order and generally ship within 4 to 8 working days.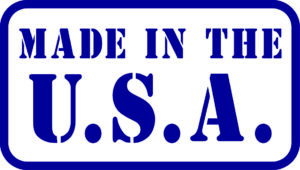 Description
Introducing Advertising Flag Company's blank nylon attention tall flags. These flags are designed to make a bold statement and attract maximum visibility for your business or event. With their impressive sizes of 2 1/2′ x 6′, 3′ x 8′, 3′ x 10′, and 4′ x 10′, they create a commanding presence that is hard to ignore.
We craft these tall flags from high-quality nylon material to ensure they withstand the elements and provide long-lasting use. The durable construction ensures that they can withstand wind, rain, and other weather conditions, making them suitable for extended outdoor use. Whether you're planning to display them in front of your store, at a trade show, or during an event, these flags will continue to stand tall and proudly represent your brand.
We further enhance the durability and functionality of our attention tall flags by finishing them with a canvas heading and brass grommets along the long side. This design allows for easy installation and secure attachment to poles or other structures. You can rest assured that these flags securely withstand windy conditions, prominently displaying your message or brand.
Choose from 30 background colors to find the perfect match for your branding or event theme. Choose from a range of vibrant or subtle background colors to complement your design and create the perfect look.
Our blank nylon attention tall flags offer a blank canvas for your creativity and marketing efforts. Personalize flags with your own designs, logos, or messages using screen printing or digital printing techniques. Customize flags to effectively convey your brand's message, attract attention, and create a unique and impactful representation.
In conclusion, elevate your marketing with our attention tall flags. Capture your target audience's attention with Advertising Flag Company. Furthermore, make a memorable impact with our impressive, durable, and customizable attention tall flags. Lastly, each Tall Flag is easy installation that ensures hassle-free display.
Additional information
| | |
| --- | --- |
| Weight | N/A |
| Tall Flags Sizes | 2.5'x6', 3'x8', 3'x10', 4'x10' |
| Attention Flags Colors | Black, Bright Green – PMS 356, Bright Red – PMS 032, Canada Red – PMS 1797, Crocus – PMS 211, Dartmouth Green – PMS 350, Flesh – PMS 4685, FM Yellow – PMS 106, French Blue – PMS 285, Gold – PMS 7563, International Orange – PMS 165, Irish Green – PMS 349, Lavender – PMS 2587, Magenta – PMS 226, Mint Green – PMS 360, Nickel – PMS 7539, Old Glory Blue – PMS 2768, Old Glory Red – PMS 187, Orange – PMS 172, Pansy – PMS 2617, Royal Blue – PMS 286, Ruby – PMS 229, Rust – PMS 167, Scarab Green – PMS 369, Silver – PMS 7534, Spanish Yellow – PMS 1235, Spice Brown – PMS 1545, Turquoise – PMS 3145, UN Blue – PMS 279, White |
Only logged in customers who have purchased this product may leave a review.
You may also like…
Item Number:

Custom Digital Flag

More Info

$

128.72 –

$

1,957.80

Item Number:

Custom Vinyl Street Banner

More Info

$

128.68 –

$

307.76