Blank Nylon Attention Flags
Item Number:
Blank Attention Flag
$13.96 – $88.68
Attention Action flags are the perfect item to add visibility to your business, festival, stadium, or theme park, and come in a variety of colors.
Each flag has double-rolled and double-stitched hems.
The hoist end utilizes a strong canvas heading with brass grommets along the edge.
If you are looking for a nylon shade that's not listed, we just require a minimum order of 12pcs of that color shade in one size and we would be happy to make them up for you.
Blank flags are typically made to order and generally ship within 4 to 8 working days.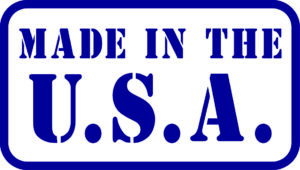 Description
Advertising Flag Company offers attention-grabbing blank nylon flags designed for maximum visibility and attention. Choose the ideal size for your needs from our range of attention flags, available from 12″x18″ to 5'x8″.
Our attention flags use durable nylon material, ensuring longevity and resistance to outdoor elements for long-lasting performance. These flags are built sturdy to withstand various weather conditions, ensuring their suitability for extended outdoor use.
One of the standout features of our blank attention flags is the extensive range of over 30 different background colors available. This diverse color palette allows you to select a flag that aligns with your brand identity or promotional theme. Whether you prefer vibrant and bold shades or more subtle and sophisticated tones, we have options to suit every preference.
The blank nylon attention flags offer a versatile canvas for customization and personalization. Customize our attention flags with your designs, logos, or messages using screen printing or digital printing techniques. Create unique flags that effectively convey your desired message or represent your brand with our customizable options.
We design our attention flags for easy installation and display, equipping them with grommets for convenient attachment to poles, fences, or structures. This ensures a hassle-free setup process and allows you to showcase your flags in prominent locations to maximize visibility and impact.
Our blank nylon attention flags are a versatile and cost-effective solution for enhancing brand visibility, promoting sales, and organizing events. These durable, customizable flags offer a blank canvas for your creativity and marketing efforts with various sizes and colors. Let your imagination soar and make a bold statement with our blank attention flags.
Additional information
| | |
| --- | --- |
| Weight | N/A |
| Attention Flags Sizes | 12" X 18", 16" X 24", 2'x3', 3'x5', 4'x6', 5'x8', 6'x10' |
| Attention Flags Colors | Black, Bright Green – PMS 356, Bright Red – PMS 032, Canada Red – PMS 1797, Crocus – PMS 211, Dartmouth Green – PMS 350, Flesh – PMS 4685, FM Yellow – PMS 106, French Blue – PMS 285, Gold – PMS 7563, International Orange – PMS 165, Irish Green – PMS 349, Lavender – PMS 2587, Magenta – PMS 226, Mint Green – PMS 360, Nickel – PMS 7539, Old Glory Blue – PMS 2768, Old Glory Red – PMS 187, Orange – PMS 172, Pansy – PMS 2617, Royal Blue – PMS 286, Ruby – PMS 229, Rust – PMS 167, Scarab Green – PMS 369, Silver – PMS 7534, Spanish Yellow – PMS 1235, Spice Brown – PMS 1545, Turquoise – PMS 3145, UN Blue – PMS 279, White |
Only logged in customers who have purchased this product may leave a review.
Related products
Item Number:

Checkered Racing Flag

More Info

$

47.00 –

$

133.00