Continental Flag, Nylon All Sizes
$43.98 – $59.38
Introducing the Continental Flag, a significant symbol of the American Revolution. Its red field and white canton, featuring a pine tree emblem, proudly represented the love for homeland and the heroic actions of the American troops at the Battle of Bunker Hill in 1775.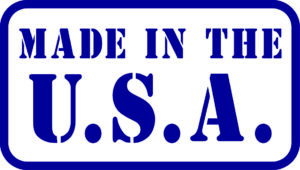 Description
The Annin Flagmakers Continental Flag holds immense historical significance, representing the spirit and struggles of the American Revolution. This flag marked a significant departure from the previous Colonial Banner by eliminating all British emblems and introducing new symbols that embodied the ideals of the time.
In its original form, the Continental Flag featured a red field and a plain white canton. At the time, there was a need for a distinctive symbol, and the choice of a pine tree on a white ground emerged as a powerful representation of the qualities revered by the New England ancestors. With its simplicity, austerity, and dignified demeanor, the flag encapsulated the prevailing ideas and trends of the era.
The adoption of the pine tree emblem in the canton of the Continental Banner was significant. It became one of the Pine Tree Flags, signifying the patriots' love for their homeland with its pine-clad hills. The flag, with its red field and pine tree emblem, is said to have flown at the Battle of Bunker Hill. It rallied the soldiers, boosting their courage as they repelled the British Regulars' advances three times.
Meticulously crafted, the Annin Flagmakers Continental Flag embodies the legacy of the American Revolution. Vibrant red field, white canton with pine tree emblem—a poignant reminder of our forefathers' sacrifices for liberty.
Today, the Continental Flag stands as a cherished piece of American history, cherished by collectors, historians, and patriots alike. A tangible connection to the past, preserving the spirit of those who fought for our freedoms. The Annin Flagmakers Continental Flag: a timeless symbol of honor and reverence for the remarkable events that shaped the country.
The Annin flag is available in either 2'x3′ or 3'x5′ sizes and comes finished with canvas heading and brass grommets.  Each flag is also FMAA certified.
Additional information
| | |
| --- | --- |
| Weight | 0.4375 lbs |
| Flag Size | 2' X 3', 3' X 5' |
Only logged in customers who have purchased this product may leave a review.