Fort Moultrie Liberty Historical Nylon Flag, 3′ X 5′
$63.98
Fort Moultrie Flag – Colorful 100% nylon reproductions of significance to the history of the United States. Suitable for outdoor or indoor display, with canvas heading & brass grommets.
This flag was flown over the Fortifications on Sullivan's Island, South Carolina, as they battled a British Invasion. When the flag fell during the course of the battle, it was lifted by Sergeant William Jasper, who held it until a new flagstaff could be improvised, claiming, "We cannot fight without a flag." But they fought valiantly with the flag, fending off the British fleet and felling their commander, Sir Peter Parker. This decisive battle was the first British loss at sea in years, and prevented them from the capacity for a Southern invasion for a long while afterward. It was enhanced with the bold word "Liberty" to reflect the dreams of the Colonists.
When you look for places to buy Historical American flags, you can rest assured that all of our outdoor Historical American flags for sale are made in the U.S.A.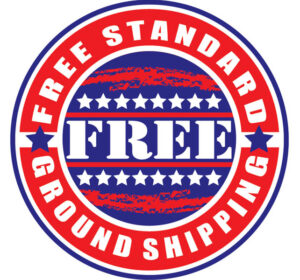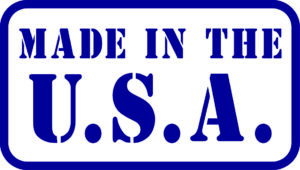 1 in stock (can be backordered)
Description
The Fort Moultrie flag is a historical American flag that was used during the American Revolution. The flag features a blue field with a white crescent in the upper left corner and a white silhouette of a palmetto tree in the center. The flag was first flown over Fort Moultrie, a fortification on Sullivan's Island, South Carolina, during the Battle of Sullivan's Island in June 1776.
The Fort Moultrie flag was designed by Colonel William Moultrie, who was in charge of the fort during the battle. The design of the flag was inspired by the blue uniforms of the South Carolina troops and the crescent emblem on their caps, as well as the importance of the palmetto tree to the South Carolina economy and the fortification of the island.
The Battle of Sullivan's Island was a key victory for the American colonies, as it prevented British forces from gaining control of Charleston Harbor and established the importance of the fortification at Fort Moultrie.
Only logged in customers who have purchased this product may leave a review.