Fort Moultrie Flag, Nylon 3′ X 5′
$63.98
Fort Moultrie Flag – Colorful 100% nylon reproductions of significance to the history of the United States. Suitable for outdoor or indoor display, with canvas heading & brass grommets.
This flag was flown over the Fortifications on Sullivan's Island, South Carolina, as they battled a British Invasion. When the flag fell during the course of the battle, it was lifted by Sergeant William Jasper, who held it until a new flagstaff could be improvised, claiming, "We cannot fight without a flag." But they fought valiantly with the flag, fending off the British fleet and felling their commander, Sir Peter Parker. This decisive battle was the first British loss at sea in years, and prevented them from the capacity for a Southern invasion for a long while afterward. It was enhanced with the bold word "Liberty" to reflect the dreams of the Colonists.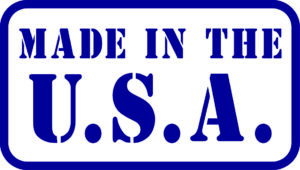 1 in stock (can be backordered)
Description
Introducing the Fort Moultrie flag American Revolutionary War Nylon Series Reproduction Flags, a collection that commemorates the influential flags used by the colonists during this crucial period in American history. Each flag in this series is meticulously crafted to accurately represent the iconic designs that played a significant role in the fight for independence.
The American Revolutionary War was a pivotal moment in the birth of the United States, marked by the colonists' struggle for freedom from British rule. The Fort Multrie flag flown during this time represented the unity, determination, and spirit of the revolutionary forces.
The American Revolutionary War Nylon Series Reproduction Flags feature designs that capture the essence of this historic era. Included in the collection are iconic flags such as the Betsy Ross flag, the Gadsden flag, the Pine Tree flag, and the Bennington flag. These flags served as powerful symbols of resistance and conveyed the colonists' unwavering commitment to their cause.
Additionally we carefully craft each flag in this series with precision and meticulous attention to detail. Durable nylon flags withstand elements for versatile indoor and outdoor display. With a canvas heading and grommets, they are easy to install and provide a polished and professional finish.
Each of these reproduction Flags offer a unique opportunity to connect with the spirit of the American Revolution. Display these flags with pride, paying homage to the brave men and women who fought for liberty.
For history enthusiasts, collectors, or those honoring the American Revolution's legacy, these flags are a remarkable addition. They serve as tangible reminders of the sacrifices made by our forefathers and the ideals they fought to establish.
Experience the historic significance of the American Revolutionary War through the American Revolutionary War Nylon Series Reproduction Flags. These flags transport you back in time, representing the courage, determination, and resilience that shaped our nation's birth.
Additional information
| | |
| --- | --- |
| Weight | .49375 lbs |
| Dimensions | 10 × 6 × 2 in |
Only logged in customers who have purchased this product may leave a review.