Louisiana Acadians Flag, Nylon 3′ X 5′
$90.40
Louisiana Acadians flag, 3×5′ nylon – Colorful 100% nylon reproductions of significance to the history of the United States. Suitable for outdoor or indoor display, with canvas heading & brass grommets.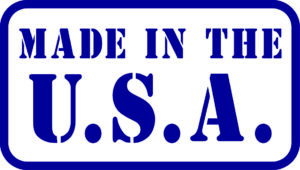 2 in stock (can be backordered)
Description
Introducing the Annin Flagmakers Louisiana Acadians flag, a powerful symbol of the Acadian heritage and culture. Crafted with utmost care and precision, this flag represents the rich history and enduring spirit of the Acadian people.
The Acadians, descendants of French colonists who settled in Acadia (now Nova Scotia) in the 17th century, have a unique and vibrant cultural identity. The Louisiana Acadians, known as Cajuns, trace their roots back to the Acadian deportation and subsequent migration to Louisiana in the 18th century.
Accordingly the Louisiana Acadians flag captures the essence of Cajun pride and resilience. Made from durable nylon material, this flag is built to withstand the elements and is suitable for both indoor and outdoor display. With a canvas heading and brass grommets, installation is easy and secure.
Annin Flagmakers, a trusted name in flag production, proudly includes the Louisiana Acadians Nylon Flag in their esteemed collection. Annin, an FMAA-certified manufacturer, ensures the highest standards of quality and craftsmanship in each flag they produce.
Furthermore displaying the flag is a meaningful way to celebrate Cajun heritage and culture. Flown at home, in Cajun communities, or cultural events, this flag reminds us of the rich Acadian history and traditions.
The vibrant colors and design of the Louisiana Acadians Nylon Flag represent significant elements of Cajun culture. The flag features three horizontal stripes of blue, white, and red, symbolizing the Acadian connection to France. The gold star in the upper left corner represents the Acadian people's faith and resilience.
Displaying the Louisiana Acadians Nylon Flag honors the struggles and triumphs of the Acadian people with pride. Furthermore it is a symbol of unity, cultural heritage, and the enduring spirit that defines the Cajun identity.
In conclusion, Annin Flagmakers' nylon flag is a cherished addition to any collection or display, representing cultural pride. Lastly it is a testament to the strength, resilience, and unique cultural legacy of the Acadian people in Louisiana.
Additional information
| | |
| --- | --- |
| Weight | .5 lbs |
| Dimensions | 10 × 10 × 2 in |
Only logged in customers who have purchased this product may leave a review.