NeverFurl Kit, All Styles
$33.70 – $91.00
NeverFurl ensures your flag stays proudly displayed without any wrapping around the flagpole. Easy to install, the kit includes instructions and all necessary components. It works with new or existing flags of any material and length, fitting various diameter flagpoles. Suitable for vertical, outrigger, horizontal, tapered, or telescoping poles, NeverFurl's innovative design allows independent movement to prevent flag wrapping. Enjoy hassle-free flag flying in any wind condition.
Works with new or you can retrofit your existing flag that's made of any material and any length. Available in sizes to fit 3/4″, 1″, 1 1/2″, 2″, and 3″ diameter flagpoles. Works on Vertical, Outrigger, and Horizontal as well as tapered or telescoping poles.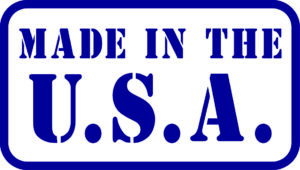 Description
The NeverFurl flagpole kit is a revolutionary system designed to keep your flag flying freely and proudly. It eliminates the problem of flag wrapping around the flagpole, ensuring a consistently beautiful and visible display of your flag.
The NeverFurl system consists of a set of durable, weather-resistant components that work together to prevent the flag from tangling or wrapping around the pole. The kit includes a NeverFurl device, a mounting bracket, and all necessary hardware for easy installation.
The NeverFurl device, made of high-quality materials, attaches to the flagpole and features rotating arms. These arms allow the flag to rotate freely with the wind, preventing it from becoming tangled or wrapped around the pole. Furthermore this ensures that your flag is always visible and waving proudly, even in windy conditions.
Additionally the mounting bracket, included in the kit, securely attaches the NeverFurl device to the flagpole. The design ensures sturdiness and reliability, keeping the device securely in place for long-lasting performance.
Anyone can easily install the NeverFurl flagpole kit, thanks to its straightforward installation process. With the included hardware and step-by-step instructions, you'll have your flagpole equipped with the NeverFurl system in no time.
The benefits of using the NeverFurl flagpole kit are numerous. Not only does it enhance the appearance of your flag display, but it also eliminates the need for constant adjustments and untangling of the flag. You can enjoy a consistently beautiful and vibrant flag presentation without the hassle.
The NeverFurl flagpole kit is suitable for residential, commercial, and institutional flag displays. Whether you're displaying the national flag, a state flag, or any other flag of significance, this innovative system ensures that your flag always flies freely, representing your pride and values.
In conclusion, investing in the NeverFurl kit means investing in a hassle-free flag display that stands out and commands attention. Lastly enjoy consistent, dignified flag waving with the innovative, reliable NeverFurl system that guarantees grace and distinction.
Additional information
| | |
| --- | --- |
| Weight | 0.35 lbs |
| NeverFurl Color | Black, White |
| NeverFurl Size | 3/4", 1", 1 1/2", 2", 3" |
Only logged in customers who have purchased this product may leave a review.