Sale Message Flag, All Styles
Item Number:
Welcome Message Flag-1
$34.50
Elevate your space with our nylon 3×5 ft Sale message flags. Each one boasts meticulously dyed stripes and a striking black message set against a pristine white backdrop.
These flags ensure your message reads perfectly on the front while offering a captivating reverse effect on the back. Crafted with the utmost professionalism, each flag is skillfully sewn and meticulously finished, featuring a sturdy canvas heading and durable #2 brass grommets for a lasting and eye-catching display.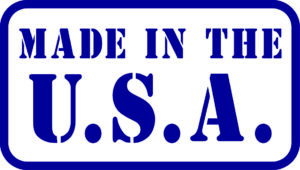 Description
Advertising Flag Company offers a diverse range of Sale message flags that are perfect for capturing attention and promoting your business or message in a bold and eye-catching way. We design these flags with sewn stripes and a silk-screened center panel to ensure exceptional quality and durability.
With over 20 plus different slogans to choose from, you can easily find the perfect message to convey your brand or promote your specific message. We carefully craft each slogan to resonate with your target audience and make a lasting impression. Our message flags are designed to capture attention and leave a memorable impact with catchy phrases and powerful statements.
Our message flags offer multiple color combinations, allowing you to customize them to match your brand or desired aesthetic. With vibrant and eye-catching colors, your message will stand out and attract attention from passersby. Whether you prefer bold and bright colors or more subtle and sophisticated tones, our selection has options to suit every style and preference.
The durable nylon material used in our message flags ensures they can withstand outdoor elements and provide long-lasting use. Expertly crafted, our sewn stripes and silk-screened center panel ensure high-quality, professional-looking flags that make a strong visual impact.
We equip each Sale message flag with strong canvas heading and reinforced grommets to make installation and display hassle-free. The grommets secure your flag, allowing easy hanging and ensuring it stays in place, even in windy conditions.
Find the perfect message flag for advertising, promotions, storefront displays, or any other purpose in our extensive range of options. We take pride in using high-quality materials and employing expert craftsmanship to deliver flags that exceed your expectations.
Advertising Flag Company's message flags help you effectively convey your message, create brand awareness, and attract customers with eye-catching displays.
Additional information
| | |
| --- | --- |
| Weight | 0.45 lbs |
| Dimensions | 10 × 10 × 2 in |
| Choose Flag Size | 2' X 3', 2.5' X 4', 3' X 5' |
| Message Flag Background Colors | Black White Yellow, Green White Green, Green White Orange, Green White Red, Red White Blue, Red White Yellow, Turquoise White Turquoise |
Only logged in customers who have purchased this product may leave a review.