Star Spangled Banner Flag, All Styles
Item Number:
Star Spangled Banner
$43.98 – $83.78
Star Spangled Banner 15-star U.S. Flag – Colorful 100% nylon reproductions of significance to the history of the United States. Acid-dyed (printed) field and stripes. Suitable for outdoor or indoor display, with canvas heading & brass grommets.
When Vermont and Kentucky were admitted to the Union, Congress added a stripe and a star to the flag for each of them.This flag of 15 stars and 15 stripes waved over Fort McHenry when the British Navy attacked on the night of September 13, 1814. Francis Scott Key was a hostage on the British Frigate "Surprise". All night through he watched the gallant defense of Fort McHenry. In the first pale streaks of dawn he saw that the flag still proudly waved over the ramparts and was inspired to write the words of our National Anthem, "The Star Spangled Banner." It was this banner under which the American Navy waged a war against the Barbary Pirates and which they hoisted over the fort at Derne, Tripoli, on April 27, 1805, following an assault on that place by American Marines and Bluejackets. It was the flag under which Abraham Lincoln was born, February 12, 1809. It was the flag under which Commodore Perry won the battle of Lake Erie, and General Andrew Jackson the signal victory over the British Regulars under Sir Edward Pakenham at New Orleans.
Choose between the all printed nylon style or traditional cotton and nylon version with sewn stripes and embroidered stars. When you look for places to buy Historical American flags, you can rest assured that all of our outdoor Historical American flags for sale are made in the U.S.A.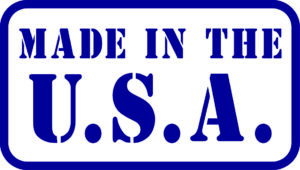 Description
The Annin Flagmakers Star Spangled Banner Flag is an iconic symbol of American patriotism and resilience. With its deep historical significance and superior craftsmanship, this flag stands as a testament to the enduring spirit of the United States.
Crafted with meticulous attention to detail, the Star Spangled Banner Flag features sewn stripes and embroidered stars, representing the original design of the American flag. Expert stitchers meticulously sew each star and stripe, ensuring precise craftsmanship and long-lasting durability. This flag is made from high-quality materials that withstand the rigors of outdoor use, maintaining vibrant colors and a crisp appearance.
As an FMAA (Flag Manufacturers Association of America) certified flag, it guarantees exceptional quality and adherence to strict industry standards. The FMAA certification guarantees that the flag undergoes rigorous testing to ensure top-grade materials, durability, colorfastness, and quality. Choose Annin's Star Spangled Banner Flag for excellence, representing the highest standard and confidence in flag ownership.
The Star Spangled Banner Flag carries a deep historical significance. Named after the US national anthem, written by Francis Scott Key during the War of 1812. During the British bombardment in 1814, the flag that inspired the anthem flew proudly over Fort McHenry in Baltimore. Furthermore its resilience and proud waving symbolized the determination and resilience of the American people in the dawn's early light.
Additionally displaying the flag is a powerful way to honor the rich history and ideals of the United States. A reminder of sacrifices made by defenders of freedom, it honors those who fought for independence. Flown on poles, buildings, or public spaces, this flag unites and fills Americans with pride.
Available in various sizes, the Annin Flagmakers Star Spangled Banner is suitable for different settings and occasions. Whether small at home or large during events, this flag commands attention and fosters national pride.
In conclusion, the Annin Flagmakers the flag is a symbol of American heritage, resilience, and unity. Impeccably crafted and FMAA-certified, this flag symbolizes historical significance and cherished patriotism for the USA.
Additional information
| | |
| --- | --- |
| Weight | 0.4375 lbs |
| Star Spangled Banner | 2' X 3' – Dyed, 3' X 5' – Dyed, 3' X 5' – Sewn Nylon, 3' X 5' – Sewn Cottom |
Only logged in customers who have purchased this product may leave a review.