Thin Blue Line Flag, All Styles
Item Number:
Thin Blue Line
$27.30 – $155.25
The Annin Flagmakers Thin Blue Line symbolizes the connection between law enforcement and their communities. It's a meaningful tribute to fallen officers. Our flags feature durable construction with a canvas heading and brass grommets.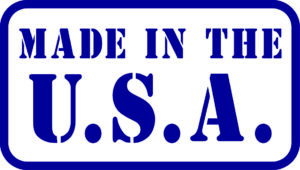 Description
Annin Flagmakers offers the Thin Blue Line flag, a powerful symbol of support for law enforcement officers. This flag serves as a tribute to the brave men and women who protect and serve our communities. Available in two styles and eight different variations, it allows individuals to display their solidarity and appreciation in a way that resonates with them.
Flag makers craft the Thin Blue Line flag with precision and meticulous attention to detail. It is available in two styles: a traditional flag design and a subdued flag design. The traditional flag features a bold blue line that runs horizontally across a black and white American flag, symbolizing the role of law enforcement as the barrier between order and chaos. The subdued flag offers a more understated approach, with a black and gray color scheme that represents honor, sacrifice, and mourning.
These flags are available in a range of sizes, from the compact 12″x18″ option to the larger 4'x6′ size. Individuals can choose the flag that best suits their display preferences and needs. Whether you wish to proudly hang it outside your home or display it in a community center, there is a size available. You can also use it for commemorative events, ensuring it meets your specific needs.
Annin Flagmakers ensures the highest quality standards for their Thin Blue Line flags. They are FMAA certified, guaranteeing that they are manufactured in the USA using superior materials and craftsmanship. This certification confirms that flag makers make each flag to withstand the elements and maintain its vibrant colors over time.
Displaying the Thin Blue Line flag shows support for law enforcement officers and their dedication to keeping communities safe. It serves as a visual reminder of the sacrifices made by these brave individuals and their families. Furthermore, the flag allows law enforcement professionals, family members, and concerned citizens to express gratitude and solidarity. Additionally, it serves as a powerful symbol for honoring and supporting the brave men and women in law enforcement.
In conclusion, choose the Annin Flagmakers Thin Blue Line flag that resonates with you in style and size. Lastly, proudly display it as a symbol of respect, support, and appreciation for our law enforcement community.
Additional information
| | |
| --- | --- |
| Weight | 0.25 lbs |
| Thin Blue Line | Thin Blue Line, Thin Blue Line U.S., Thin Red Blue Line U.S. |
| Flag Size | 12" X 18", 2' X 3', 3' X 5', 4' X 6' |
Only logged in customers who have purchased this product may leave a review.