United States 34 Star Oval White, Nylon 3′ X 5′
$77.22
United States 34 Star Oval White 3'x5′ nylon – Step into history with our historical nylon reproduction flags, spanning the American Revolutionary War, Civil War, and beyond. Made from durable nylon, perfect for indoor or outdoor display. Professionally finished with canvas heading and #2 brass grommets.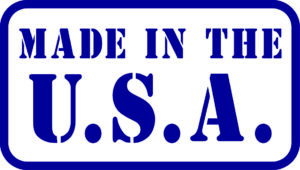 Out of stock
Description
Introducing the United States 34 Star Oval White American Civil War Nylon Series Reproduction Flags.  A collection that pays tribute to the historic Union, Irish Infantry Brigades & Regiments, and Confederate designs of this pivotal era. Crafted with meticulous attention to detail, these flags are a testament to the rich history and significance of the American Civil War.
The American Civil War was a defining moment in the nation's history, with numerous battles and significant events shaping the course of the conflict. This series of reproduction flags captures the essence of that time, featuring designs that were flown by various units during the war.
The Union flags in the collection represent the unity and resolve of the Northern states. Flags feature notable designs like Stars and Stripes, Grand Union flag, and regimental flags of renowned units. Furthermore we craft each Union flag with precision, showcasing emblematic symbols and colors that represent the Union cause.
Irish Infantry Brigades & Regiments flags honor the contribution of Irish-American soldiers in the Civil War. These flags honor the Irish regiments that fought bravely on both sides of the conflict. They symbolize the dedication and sacrifice of the Irish-American community during this tumultuous period.
Completing the series are the Confederate designs, representing the secessionist states that formed the Confederate States of America. These flags evoke the spirit and heritage of the Confederacy, including well-known designs such as the Confederate Battle Flag and the various state flags of the seceded states. These flags serve as reminders of the complex history and differing perspectives that existed during the Civil War.
Crafted with utmost care and attention to detail, we create each flag in the Civil War Nylon Series. Designed to withstand the test of time, these flags are made with durable nylon material. Flags have canvas heading and grommets, ensuring easy installation and durability for indoor and outdoor displays.
Whether you are a history enthusiast, a collector, or simply want to commemorate this significant period in American history, the United States 34 Star Oval White flag is a must-have. Preserving the heritage and memory of brave soldiers, these flags capture the essence of the era.
Authentic designs and high-quality craftsmanship make these reproduction flags tangible connections to the past, reflecting on the Civil War. In conclusion, experience the history and symbolism firsthand with the American Civil War Nylon Series Reproduction Flags.
Only logged in customers who have purchased this product may leave a review.