United States Air Force Officer Flag, All Styles
$42.70 – $155.70
In the U.S. Military ranks, "flag officer" flags are designated for all General officers to have the ability to fly their own command flag.  For branches other than the Navy, these flags are typically seen flying at the their headquarters or from their own personal vehicle.  If more than one General is present, only the most senior General's flag is flown.  Each of the U.S. Armed Forces branches of the military have four officer flags, distinguished by either one, two, three or four stars, the last of which is reserved for those officers with the highest rank.
Made to official design specifications, our larger Military Officer Flags come with fully appliqued stars onto a 100% heavyweight nylon material that's durable and fast-drying.  Each flag is professionally sewn and finished with strong canvas heading with brass grommets.  Typical house sized flag is going to be 3′ X 5′.   8′ X 12′ and larger flags are finished with canvas roped heading with galvanized thimbles on each end.
Presentation and ceremonial fringed display flags are typically seen within private and public office building entrances, within courtrooms, on grade, high school, or collegiate stages when they are hosting events or debates, or they are utilized in parades and color guard usage. Each flag has flag gold fringe, lined pole hem sleeve, and 2 mounting tabs to attach to an existing flag pole.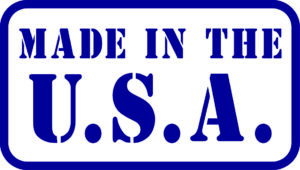 Description
The United States Air Force Officer Flag is a distinguished symbol of honor and pride for those who have served as officers in the U.S. Air Force. Available in sizes like 2'x3′, 3'x4′, 3'x5′, and 4'x6′, this flag boldly represents officers' affiliation with the Air Force.
The USAF Officer Flag, crafted with meticulous attention to detail, features fully appliqued stars, adding depth and dimension. This technique ensures intricately stitched stars, enhancing the flag's visual appeal and durability beyond simple printing.
The flag is finished with a sturdy canvas heading and brass grommets, allowing for easy and secure attachment to flagpoles. This construction ensures the flag's resilience to outdoor elements, proudly representing the dedication and service of Air Force officers.
The United States Air Force Officer Flag features a lined pole hem sleeve and 2″ yellow gold fringe for ceremonial occasions. This elegant presentation adds an extra touch of distinction. It is suitable for formal events, memorials, parades, or other special occasions honoring officers.
Whether in a Air Force base, office, home, or official Navy ceremonies, the flag symbolizes commitment, leadership, and dedication. It serves as a reminder of the sacrifices made by officers and their unwavering loyalty to their country.
Furthermore the flag represents achievements and pays tribute to the rich history and traditions of the USAF. It embodies the core values of commitment, leadership, and dedication.
Additionally by displaying the USAF Officer Flag, officers and loved ones honor the legacy and contributions of Air Force servicemen. It visually reminds of the Air Force mission to fly, fight, and win in air, space, and cyberspace.
In conclusion, the USAF Officer Flag is a prestigious emblem that recognizes the service and dedication of Air Force officers. With fully appliqued stars and options for different sizes, this flag represents the highest standards of honor and professionalism. Additionally, it includes ceremonial presentation features to further enhance its symbolic significance. The United States Air Force Officer Flag embodies USAF officers' commitment and sacrifice, whether during official ceremonies or proudly displayed. Lastly it serves as a symbol of the Air Force's enduring legacy.
Additional information
| | |
| --- | --- |
| Weight | 0.4375 lbs |
| Military Officer Flags | 1-Star, 2-Star, 3-Star, 4-Star |
| Military Officer Flag Sizes | 2' X 3', 3' X 4', 3' X 5', 4' X 6', 3' X 4' Presentation Flag, 3' X 5' Presentation Flag, 4' X 6' Presentation Flag |
Only logged in customers who have purchased this product may leave a review.