United States French Alliance, Nylon 3′ X 5′
$77.22
United States French Alliance 1775 (1781-1782) flag, 3×5′ nylon – Step into history with our historical nylon reproduction flags, spanning the American Revolutionary War, Civil War, and beyond. Made from durable nylon, perfect for indoor or outdoor display. Professionally finished with canvas heading and #2 brass grommets.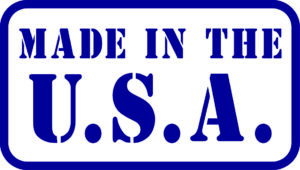 2 in stock (can be backordered)
Description
The United States French Alliance flag, a modern-day variant reproduction, stands as a testament to a pivotal alliance that played a decisive role in shaping the course of American history. Measuring 3 feet by 5 feet, craftsmen meticulously fashion this flag from durable nylon, ensuring longevity and resilience against elements. Its design and craftsmanship, including a canvas heading and brass grommets, pay homage to the artisanal precision of the past.
At its core, captivating symbols form a tapestry telling the tale of a critical alliance's significance. Thirteen alternating red and white stripes mirror the original colonies, embarking on an audacious journey to independence. These stripes embody the unity and shared commitment of the American states, which laid the foundation for their collective endeavor.
Dominating the upper corner is a distinct canton, a field of deep significance. An impressive eleven stripes long, it showcases thirteen white stars and a striking gold fleur-de-lis arrangement. Six-pointed stars meticulously align in rows of three, a lone star gracing the bottom row, symbolizing the 13th colony's inclusion. A fleur-de-lis represents the French alliance, encapsulating the bond between nations within a single emblem, a unique choice.
This modern variant faithfully captures the essence of the original United States French Alliance flag. It emerged during the American Revolutionary War, symbolizing a vital partnership. Furthermore, the flag symbolized cooperation and camaraderie between the newly established United States. It proved instrumental in fighting British tyranny alongside France, the ally.
Additionally, displaying the US French Alliance flag today nods to shared history and enduring cooperation's impact between two nations. A reminder of sacrifices, upheld ideals, and shared aspirations that once united nations, enduring through time. Beyond presence, the flag resonates as a unity beacon, emphasizing alliances' pivotal role in shaping nations' destinies.
In conclusion, unfurling this flag, we honor the historical significance of the United States French Alliance. We also recognize the enduring principles of collaboration and friendship that shape international relations. It stands as a tangible link to a pivotal era, inspiring reflection on the past. Lastly, it also guides the path toward a future marked by diplomacy, cooperation, and mutual respect.
Additional information
| | |
| --- | --- |
| Weight | .4735 lbs |
| Dimensions | 10 × 10 × 2 in |
Only logged in customers who have purchased this product may leave a review.