United States Signature Series Flag, All Styles
$65.20 – $88.18
The Annin "Signature Series" United States flag is a premium, high-quality flag manufactured by Annin Flagmakers. It features the traditional design of the American flag with thirteen red and white horizontal stripes representing the original colonies and a blue canton with fifty white stars representing the fifty states. Crafted with meticulous attention to detail and using durable materials, it is a symbol of quality and patriotism, suitable for proudly displaying the United States flag in various settings.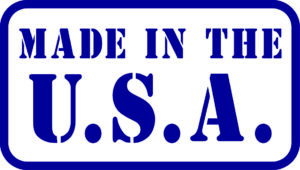 Description
The Annin "Signature Series" United States flag is a high-quality flag produced by Annin Flagmakers, a renowned American company known for manufacturing flags since 1847. The "Signature Series" is one of their premium flag lines, designed to represent the utmost quality and craftsmanship.
The flag adheres to the traditional design of the United States flag. It consists of a rectangular shape with a ratio of 1:1.9 (width to length). The flag is crafted from durable and fade-resistant materials to ensure longevity and vibrant colors. It comes in various sizes, ranging from small handheld flags to large flags suitable for outdoor display.
The design of the flag features thirteen equal horizontal stripes alternated in red and white, representing the original thirteen colonies that formed the United States. In the upper left corner, known as the canton, there is a blue field with fifty white five-pointed stars. These stars symbolize the fifty states of the United States.
The "Signature Series" flag is meticulously constructed using the highest quality materials. The stripes are sewn together with precise stitching to ensure durability, and the stars are precisely embroidered onto the blue field. The flag is finished with reinforced fly ends and brass grommets or a strong canvas header and brass grommets, depending on the size and type of flag.
Annin Flagmakers' "Signature Series" United States flag represents their commitment to exceptional craftsmanship and attention to detail. It is designed to proudly display the symbol of the United States with the highest level of quality and durability. This flag is suitable for flying on flagpoles, displaying at homes or businesses, or as a symbol of patriotism for various events and occasions.
Additional information
| | |
| --- | --- |
| Weight | 1 lbs |
| United States Flag Sizes | 3' X 5', 4' X 6' |
Only logged in customers who have purchased this product may leave a review.