United States Signature Series Flag, All Styles
$65.20 – $88.18
The Annin "Signature Series" United States flag is a premium, high-quality flag manufactured by Annin Flagmakers. It features the traditional design of the American flag with thirteen red and white horizontal stripes representing the original colonies and a blue canton with fifty white stars representing the fifty states. Crafted with meticulous attention to detail and using durable materials, it is a symbol of quality and patriotism, suitable for proudly displaying the United States flag in various settings.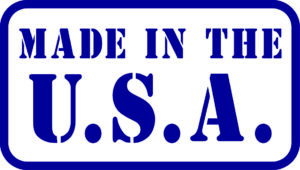 Description
Annin Flagmakers, an esteemed American company established in 1847, produces the top-quality Annin United States Signature Series flag, showcasing their dedication to craftsmanship and quality.
For occasions when only the finest, hightest quality flag will do. The Signature Series is your Ultra-Premium Display flag.
This flag adheres to tradition with a rectangular shape and a 1:1.9 width-to-length ratio. Crafted from durable, fade-resistant materials, it comes in various sizes suitable for handheld or outdoor display.
The design features thirteen equal red and white horizontal stripes symbolizing the original colonies. In the upper left corner, a blue field proudly holds fifty white stars, representing the states.
The construction of each flag ensures durability.  Annin Flagmakers stitch the stripes of the flag precisely, and they embroider the stars with care.. Fly ends and brass grommets or a sturdy canvas header and brass grommets complete the flag.
Each flag features embroidered stars that are 25% larger than typical stars and created by an especially dense embroidery technique using polished white thread.  These stars sparkle brilliantly in the rich blue field.
Each seam of the flag is double-needle stitched with premium, extra strength polyester thread, color-matched to the stripes with back stitch reinforcement.  The fly-end has hand-sewn 4 rows of lock stitching to ensure durability under the harshest conditions.
Annin Flagmakers utilize domestically sourced nylon embedded with ColorFast dyes in each of their flags.  Nylon is lightweight, quick-drying, and resistant to sun and weather, making it an excellent choice for various applications.
Annin Flagmakers' United States Signature Series flag showcases their unwavering commitment. It proudly symbolizes the nation, embodying quality and durability.
Whether flown on poles, displayed at homes or businesses, or used for patriotic events, this flag represents the highest flag manufacturing standard.
Additional information
| | |
| --- | --- |
| Weight | N/A |
| Dimensions | N/A |
| United States Flag Sizes | 3' X 5', 4' X 6' |
Only logged in customers who have purchased this product may leave a review.