Bennington Flag, All Styles
$43.98 – $132.76
The Bennington Flag – Colorful Bulldog cotton or nylon reproductions of significance to the history of the United States.  Each flag is suitable for indoor our outdoor display and are finished with canvas heading with brass grommets.
The Bennington flag flew over the military stores in Bennington, Vermont, on August 16, 1777. The American militia, led by General John Stark, defeated a large British raiding force thus protecting the military supplies at Bennington. Note that this flag begins with a white stripe and features unique 7-pointed stars. The large "76" in the canton refers to 1776, the year in which the Declaration of Independence was signed.
When you look for places to buy Historical American flags, you can rest assured that all of our outdoor Historical American flags for sale are made in the U.S.A.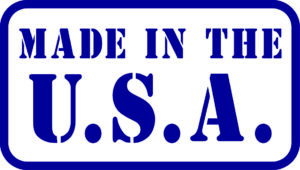 Description
The Annin Flagmakers Bennington Flag is a historical flag that holds great significance in American history. This flag, available in both nylon and cotton fabrics, is a faithful reproduction of the original Bennington Flag that emerged during the American Revolutionary War.
The flag features a distinctive design with thirteen white stars arranged in a large seven-pointed star on a blue canton, surrounded by alternating red and white stripes. This unique arrangement of stars and stripes is a testament to the creative spirit and resourcefulness of the early American patriots.
The flag is named after the Battle of Bennington, a key Revolutionary War engagement on August 16, 1777, in Vermont. Led by General John Stark, American forces secured a significant victory against the British and Hessians in this battle.  The Bennington Flag united and inspired American soldiers, symbolizing defiance and fueling their fight for freedom.
Annin Flagmakers, renowned for their commitment to quality and craftsmanship, offers the flag in two fabric options: nylon and cotton. The nylon fabric provides durability and weather resistance, making it ideal for outdoor display. Cotton fabric is popular for indoor displays or historical reenactments due to its traditional and authentic look.
The Annin Flagmakers Bennington Flag symbolizes American patriotism and the enduring spirit of the Revolutionary War era. It honors US independence by connecting people with the brave men and women who fought for it.
The Annin Flagmakers Flag is a remarkable tribute to the legacy of the American Revolution. This flag provides a tangible connection to the past and reminds us of the sacrifices that shaped our nation.
Additional information
| | |
| --- | --- |
| Weight | 0.4375 lbs |
| Bennington Flag | 2' X 3' – Nylon, 3' X 5' – Nylon, 4' X 6' – Nylon, 5' X 8' – Nylon, 2' X 3' – Cotton, 3' X 5' – Cotton, 4' X 6' – Cotton |
Only logged in customers who have purchased this product may leave a review.