Betsy Ross Flag, All Styles
$43.98 – $130.56
Introducing the Betsy Ross 13-Star US Flag: Colorful, historic reproductions made from 100% cotton and nylon. Sewn stripes, embroidered stars, suitable for indoor/outdoor display. Features canvas heading and brass grommets.
The iconic 13-star, 13-stripe flag was little-known during the American Revolution but is now widely recognized. Stars were typically arranged in rows or an oval, but this ring design is associated with Betsy Ross, a renowned Philadelphia seamstress. Visit the Betsy Ross House, where the first flag was said to be made.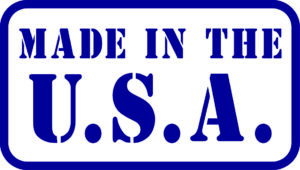 Description
Annin Flagmakers is proud to present the Betsy Ross Flag, a symbol of historical significance meticulously crafted with exceptional quality. With FMAA certification, this flag is a testament to Annin's commitment to upholding the highest industry standards.
Available in various sizes, including 2'x3′, 3'x5′, 4'x6′, and 5'x8′ in durable nylon fabric, and 2'x3′, 3'x5′, and 4'x6′ in Bulldog Cotton, there's a perfect size for every display need. No matter the size chosen, each flag is finished with a canvas heading and grommets, ensuring easy installation and durability.
The Betsy Ross Flag, a true American classic, is a vivid representation of our nation's history. The flag features thirteen stars, symbolizing the original thirteen colonies, arranged in a circle on a field of rich blue. The thirteen alternating red and white stripes embody the unity and resilience of the early American states.
Producing this iconic flag, Annin Flagmakers pays homage to Betsy Ross, the legendary Philadelphia seamstress associated with its creation. Believers attribute the sewing of the first flag with its distinctive circle of stars to Ross, making it synonymous with her name and the birth of our nation.
Consequently Annin's skilled artisans carefully craft every detail of the Betsy Ross Flag. The flag's vibrant colors and sharp design make it a standout display piece. The nylon fabric used ensures exceptional durability, allowing the flag to withstand various weather conditions and retain its vibrant appearance.
Furthermore for those seeking a traditional touch, the Bulldog Cotton option offers a classic look and feel. Accordingly made with the same meticulous attention to detail, the cotton fabric adds an authentic and nostalgic charm to any setting.
Furthermore Annin Flagmakers, FMAA-certified, ensures each Betsy Ross Flag represents genuine American history and heritage. Choose Annin flags for patriotic displays and to honor the remarkable story behind the birth of the United States.
In conclusion, the Betsy Ross Flag by Annin Flagmakers connects us to our past, whether displayed outdoors or indoors. Lastly it's a reminder of sacrifices, triumphs shaping our nation, and a source of inspiration for future generations.
Additional information
| | |
| --- | --- |
| Weight | 0.4375 lbs |
| Betsy Ross Flag | 2' X 3' – Nylon, 3' X 5' – Nylon, 4' X 6' – Nylon, 5' X 8' – Nylon, 2' X 3' – Cotton, 3' X 5' – Cotton, 4' X 6' – Cotton |
Only logged in customers who have purchased this product may leave a review.