British Red Ensign Flag, Nylon All Sizes
$25.40 – $59.38
The Red Ensign or "Red Duster" is a flag that originated in the early 17th century as an ensign flown by the Royal Navy. The precise date of its first appearance is not known, but surviving receipts indicate that the Navy was paying to have such flags sewn during the 1620s.  This version of the Red Ensign was flown from 1707 to 1801.
When you look for places to buy Historical American flags, you can rest assured that all of our outdoor Historical American flags for sale are made in the U.S.A.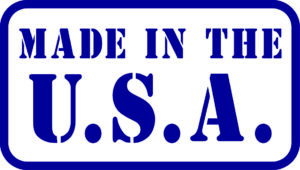 Description
Annin Flagmakers is a renowned flag manufacturing company that prides itself on producing high-quality flags with exceptional craftsmanship. One of their notable products is the "Nyl-Glo" British Red Ensign flag, which has been certified by the Flag Manufacturers Association of America (FMAA). The flag is crafted with precision and attention to detail, holds both historical significance and superior durability.
Indeed the nylon flag from Annin Flagmakers is a symbol of British maritime heritage. It embodies the design of the historic British Red Ensign, which features a red field with the Union Jack in the canton and the traditional red ensign fly. British merchant and naval vessels historically flew this flag during the era of the British Empire.
Annin Flagmakers' commitment to quality is evident in their FMAA certification. The Flag Manufacturers Association of America is an esteemed organization that rigorously tests and certifies flags to ensure their compliance with industry standards. This certification guarantees that the "Nyl-Glo" British Red Ensign flag meets or exceeds the highest benchmarks of craftsmanship, materials, and design.
Crafted from Nyl-Glo nylon fabric, this flag offers exceptional durability and resistance to the elements. Nyl-Glo material withstands harsh weather, including winds, UV rays, and moisture, ensuring durability in various conditions.
The flag showcases Annin Flagmakers' superior manufacturing techniques. It features meticulously stitched stripes and reinforced fly ends, providing additional durability and reducing fraying. Furthermore each flag incorporates brass grommets, allowing for easy attachment and secure display on flagpoles.
The "Nyl-Glo" British Red Ensign flag by Annin Flagmakers embodies authenticity and longevity for historical, nautical, or patriotic displays. Additionally FMAA certification guarantees customers an aesthetically pleasing and durable flag investment that stands the test of time.
Lastly Annin Flagmakers' "Nyl-Glo" British Red Ensign flag embodies British maritime heritage with meticulous craftsmanship. Its FMAA certification guarantees its exceptional quality and adherence to industry standards. Durable Nyl-Glo nylon, reinforced stitching, and brass grommets make this flag withstand harsh weather for long-lasting display.
Additional information
| | |
| --- | --- |
| Weight | 0.25 lbs |
| Flag Size | 12" X 18", 2' X 3', 3' X 5' |
Only logged in customers who have purchased this product may leave a review.