Rope Assembly, All Styles
$42.00 – $132.00
Upgrade your flagpole with Cam Cleat rope assemblies, designed for secure halyard systems. Choose from 1/4″ or 3/16″ polyester or wire core rope, stainless steel yoke, machined set aluminum crimp, and stainless steel quick link. Available in White, Silver, Bronze #313, and Black. Find all your flagpole replacement parts in our store.
| | | |
| --- | --- | --- |
| Flagpole Height | Length of Rope | Rope Diameter (Wire Core Diameter) |
| 20′ | 50′ | 1/4″ (3/16″) |
| 25′ | 60′ | 1/4″ (3/16″) |
| 30′ | 70′ | 1/4″ (3/16″) |
| 35′ | 80′ | 1/4″ (3/16″) |
| 40′ | 90′ | 1/4″ (3/16″) |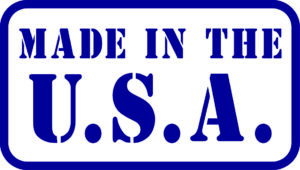 Description
The Rope assembly for an internal halyard flagpoles with cam cleats are essential for smooth and efficient flag raising and lowering. These assemblies are designed to provide secure and reliable operation, ensuring your flag flies proudly.
Each rope assembly comes complete with a zinc plated carbon steel rope thimble attached to one end of the rope. This thimble helps to protect the rope from wear and tear, prolonging its lifespan. Equip the other end of the rope with a stainless steel quick link for effortless attachment and detachment of the flag.
When it comes to color options, you can choose from White, Bronze #313, Silver, or Black. This ensures that the rope assembly blends seamlessly with your flagpole and complements the overall aesthetic of your flag display.
In terms of material, you have two options: polyester rope or polyester with a wire core center. Recognized for its strength and durability, polyester rope serves as an excellent choice for flagpole applications. The polyester with wire core center offers enhanced rigidity and stability, ensuring the rope maintains its shape and strength even under tension.
Investing in a high-quality rope assembly is crucial to ensure the longevity and functionality of your flagpole. By choosing the right color and material, you can customize the assembly to suit your specific needs and preferences.
Furthermore upgrade your internal halyard flagpole with a reliable and durable rope assembly. Moreover enjoy hassle-free flag raising and lowering, as your securely attached flag flies with pride. Choose from our range of color and material options to find the perfect rope assembly for your flagpole.
In conclusion, invest in Eder flagpole parts for improved flag display performance and appearance.
Additional information
| | |
| --- | --- |
| Weight | 0.5 lbs |
| Rope Assemblies Colors | Black, Bronze #313, Silver, White |
| Rope Assemblies Sizes | Polyester 50', Polyester 60', Polyester 70', Polyester 80', Polyester 90', Wire Core 50', Wire Core 60', Wire Core 70', Wire Core 80', Wire Core 90' |
Only logged in customers who have purchased this product may leave a review.