Cleat Cover Boxes, All Styles
$216.00 – $254.00
Eder Cleat Cover Boxes, crafted from durable cast aluminum with stainless steel hinge pins, feature a design for easy installation using existing cleat holes. Complete with your choice of padlock or cylinder lock, and two extra-long 1/4″-20NC stainless steel mounting screws. The distance between bolt centers is 2-3/4″. Rope cleat not included; recommended options are the 9″ cleat.  Available in standard colors: Silver, Clear, Bronze #313, White, or Black, providing a secure and customizable solution for your flagpole needs.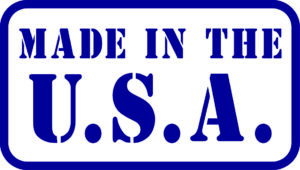 Description
Eder Flag Company, a reputable provider of high-quality flag-related products, offers a unique and functional solution for flagpole maintenance with their innovative "Cleat Cover Boxes." Eder Flag Company designed these cleat cover boxes to enhance the durability and security of flagpoles. They ensure the longevity of the flag display and add convenience for users.
The primary purpose of the cleat cover box is to protect the cleat. This device secures the halyard from environmental elements and unauthorized access. Eder Flag Company provides customers with options based on specific requirements. They offer two distinct locking mechanisms for added security: a cylinder lock option and a padlock option.
The cylinder lock variant provides a secure and tamper-resistant solution for preventing unauthorized access to the flagpole's cleat. This feature is especially valuable in settings where security is a priority, such as public spaces or commercial properties. Mounting screws ensure a sturdy, permanent installation, enhancing the overall reliability of the cleat cover box for sustained durability.
For those who prefer a more versatile and customizable security solution, Eder Flag Company also offers the padlock option. This allows users to utilize their own padlock, offering flexibility in choosing a lock that meets their specific needs. Like the cylinder lock option, the padlock variant also includes mounting screws for a secure and steadfast installation.
Eder Flag Company understands the importance of aesthetics in flagpole accessories. As such, the cleat cover boxes are available in four distinct finishes: silver, bronze #313, white, or black. This variety ensures customers can select a finish that complements the design and color scheme of their flagpole. It also harmonizes with the surrounding environment.
The silver finish provides a classic and neutral appearance, while the bronze #313 finish exudes a timeless elegance. White and black finishes offer versatile integration with flagpoles of different colors and styles for customer preferences and adaptability.
In conclusion, Eder Flag Company's Cleat Cover Boxes stand out as a reliable solution for safeguarding flagpoles. They also enhance the overall flag display experience, providing both functionality and aesthetic appeal. Customers have options for both cylinder lock and padlock mechanisms. They can also choose from four distinct finishes, tailoring their selection to meet specific security and aesthetic preferences.
Additional information
| | |
| --- | --- |
| Weight | 6 lbs |
| Dimensions | 6 × 6 × 12 in |
| Cleat Cover Boxes Style | Cylinder Lock, Padlock |
| Cleat Cover Boxes Color | Silver, Bronze #313, White, Black |
| Cleat Cover Boxes Size | Fits Pole Diameter 3" to 3 1/2", Fits Pole Diameter 4" to 12" |
Only logged in customers who have purchased this product may leave a review.