Flagpole Topper, Ball All Sizes
$43.00 – $372.00
The Flagpole Ball topper is the most commonly used flagpole ornament used for internal and external roped systems.  Sitting majestically above the flag and pole arrangement, it is considered the finishing touch for todays aluminum and fiberglass flagpoles.
We offers these aluminum balls in a variety of finish options, allowing for a truly personalized flagpole design.  It is generally suggested that the minimum ball diameter matches the butt diameter of your flagpole, but going one size up is also appropriate.
Choose between 6 finishes:  the traditional Gold, Clear, Satin, Bronze #313, Black, or White.
| | | |
| --- | --- | --- |
| Ball Diameter | Spindle Threading | For Flagpole Butt Diameter |
| 3″ | 1/2″ – 13NC | 2″ or 3″ |
| 4″ | 1/2″ – 13NC | 3″ or 4″ |
| 5″ | 1/2″ – 13NC | 4″ or 5″ |
| 6″ | 1/2″ – 13NC | 5″ or 6″ |
| 8″ | 1/2″ – 13NC | 7″ or 8″ |
| 10″ | 5/8″ – 11NC | 9″ or 10″ |
| 12″ | 5/8″ – 11NC | 12″ |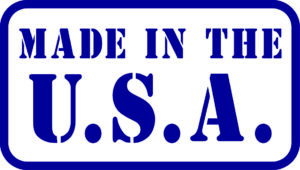 Description
The aluminum ball, also known as a flagpole topper or finial, is a decorative element placed at the very top of a flagpole. It serves both functional and aesthetic purposes, adding a distinctive touch to the flagpole and enhancing the overall appearance of the flag display.
Functionally, the aluminum ball acts as a smooth surface to help keep the flag unfurled and properly displayed. The aluminum ball helps maintain the proper positioning of the flag, preventing it from tangling or wrapping around the pole.
Aesthetically, the aluminum ball adds a stylish and polished finish to the flagpole. Crafters typically create it with precision and attention to detail, giving it a smooth spherical shape and a shiny metallic surface. Aluminum's reflective properties create an eye-catching effect, enhancing the flagpole's visual appeal and drawing attention to the flag.
The aluminum material used in the construction of the ball offers several advantages. It is lightweight yet durable, allowing the ball to withstand outdoor elements and resist corrosion. This ensures that the flagpole topper remains intact and maintains its appearance over time, even in harsh weather conditions. Additionally, aluminum's versatility and malleability allow easy customization into various designs and sizes, suiting different flagpole types and styles.
The installation of the aluminum ball is typically straightforward. Attach it to the top of the flagpole, often securing it with a rod or another connecting mechanism. Additionally ball size varies based on flagpole height and diameter, ensuring proportional balance and proper aesthetics.
In summary, the aluminum ball on top of a flagpole serves as a functional and decorative element. It helps keep the flag unfurled and adds an elegant touch to the flag display. Lastly the aluminum ball, crafted with precision, durability, and aesthetic appeal, enhances the flagpole's overall look, representing pride with dignity.
Additional information
| | |
| --- | --- |
| Weight | 0.4 lbs |
| Aluminum Ball Colors | White, Gold, Clear, Satin, Bronze #313, Black |
| Aluminum Ball Sizes | 3" Dia, 4" Dia, 5" Dia, 6" Dia, 8" Dia, 10" Dia, 12" Dia |
Only logged in customers who have purchased this product may leave a review.