Halyard Covers, All Styles
$195.00 – $263.00
Eder Flag's Halyard Covers, 1-3/4″ wide by 1″ deep, enhance cleat cover box protection 5′ or 6′ above. Models feature secure hinge assemblies, stainless steel screws (included). Available in Silver, Clear, Bronze #313, White, or Black. Cleat cover box sold separately.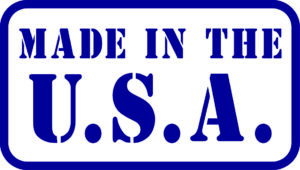 Description
Eder Flag Company's Halyard Covers exemplify the company's commitment to providing innovative and reliable solutions for flagpole accessories. These covers, available in lengths of 5 feet, 6 feet, 8 feet, and 10 feet, cater to a diverse range of flagpole sizes. The variety in lengths ensures that customers can find the perfect fit for their specific flagpole requirements. This enhances the overall functionality and aesthetic appeal of the flag display.
Precision-crafted Halyard Covers meet Eder Flag Company's high standards for quality and detail. The covers serve a dual purpose, combining practical functionality with an added element of visual enhancement. By concealing the halyard, the rope used for raising and lowering the flag, these covers contribute to the overall streamlined appearance of the flagpole. This creates a polished and professional look.
One notable feature of Eder's Halyard Covers is the availability of different finishes, including silver, clear, bronze, white, and black. This extensive range of finishes allows customers to select a cover that seamlessly integrates with their flagpole and complements the surrounding environment. The silver finish provides a classic and neutral appearance, while the clear finish maintains the natural look of the halyard. The bronze, white, and black finishes offer versatility, catering to various color schemes and styles.
The Halyard Covers from Eder Flag Company not only prioritize aesthetics but also durability and longevity. Crafted from high-quality materials, these covers are designed to withstand the rigors of outdoor exposure. This ensures they maintain their functionality and appearance over time. The robust construction of the covers contributes to the overall resilience of the flag display setup. This guarantees a reliable and enduring solution.
In conclusion, installation of the Halyard Covers is a straightforward process, enhancing their user-friendly design. Customers can easily incorporate these covers into their existing flagpole setup. This brings an added layer of sophistication and professionalism to their flag displays. Whether for commercial, public, or residential use, Eder's Halyard Covers offer a versatile and durable solution. They meet the diverse needs of flag enthusiasts and organizations alike.
Additional information
| | |
| --- | --- |
| Weight | 6 lbs |
| Dimensions | 62 × 2 × 2 in |
| Halyard Cover Length | 5 Foot Length, 6 Foot Length |
| Halyard Cover Color | Silver, Clear, Bronze #313, White, Black |
Only logged in customers who have purchased this product may leave a review.