John Hulbert 1775, Nylon 3′ X 5′
$77.22
John Hulbert 1775 flag, 3×5′ nylon – Step into history with our historical nylon reproduction flags, spanning the American Revolutionary War, Civil War, and beyond. Made from durable nylon, perfect for indoor or outdoor display. Professionally finished with canvas heading and #2 brass grommets.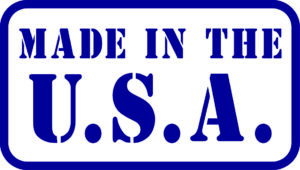 1 in stock (can be backordered)
Description
The John Hulbert 1775 flag is a modern-day interpretation that holds within its fabric a rich history of valor and patriotism. Crafted from enduring nylon, the 3'x5′ flag boasts both resilience and a connection to the past, offering a tangible link to a pivotal moment in American history. With canvas heading and grommets, it testifies to the commitment of those shaping a fledgling nation's destiny.
The flag's design is both striking and symbolic. Standard 13 stripes, alternating red and white, capture unity and determination of the American Revolution era.  The stripes embody the 13 colonies' unity in quest for independence, a potent visual representation of their shared purpose.
In the canton of the flag, an Old Glory blue field takes center stage. Against this blue backdrop, a distinctive diamond pattern forms as 13 white six-pointed stars are meticulously arranged. Meticulously aligned, these stars form standard rows of 1, 3, 5, 3, 1, resembling a diamond shape. This arrangement reflects balance and colony interplay on the path to freedom, evoking harmony within the design.
The John Hulbert 1775 flag's origins intertwine with both history and legend. July 1775: Captain John Hulbert guided Long Island minutemen to Fort Ticonderoga, liberating the Champlain Valley in a campaign. According to legend, they crafted the flag either before Hulbert's journey or during their time in Champlain Valley. The flag embodies dedication and sacrifice of those who fought for liberty, regardless of its precise origin.
Today, the John Hulbert 1775 flag symbolizes courage and conviction, inspiring present and future generations with its modern tribute. Its design captures the spirit of a transformative era. Its resonance with the struggle for independence reminds us of the enduring principles shaping the United States. Displayed proudly at 3'x5′ with canvas heading and grommets, the flag prompts reflection on Captain John Hulbert's sacrifices. It also reminds us of the unwavering commitment of all those who helped shape the nation's destiny.
Additional information
| | |
| --- | --- |
| Weight | .4735 lbs |
| Dimensions | 10 × 10 × 2 in |
Only logged in customers who have purchased this product may leave a review.