Joy Horn Flag, All Sizes
$32.20 – $42.94
Capture the Christmas spirit with Annin Flagmakers' Joy Horn Flag. Vibrant green background symbolizes freshness, with bold red "JOY" lettering.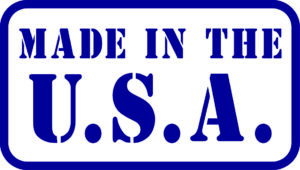 Description
Annin Flagmakers' Joy Horn Flag is a festive and eye-catching flag that captures the essence of the Christmas season. The flag features a vibrant green background, symbolizing the freshness and renewal often associated with this joyous time of year. The flag's center features the word "JOY" in bold, cheerful red lettering, conveying the message of happiness and celebration.
A beautifully designed brass horn with holly is the main highlight, positioned below the word "JOY" on the flag. The brass horn represents the musical elements of Christmas, reminiscent of carolers spreading cheer through songs. Meanwhile, the holly represents the traditional holiday symbol of goodwill and peace.
The Joy Horn Flag's design elements harmoniously create a visually appealing representation of the Christmas spirit. Green and red evoke festive atmosphere; brass horn and holly reinforce the flag's seasonal significance.
Annin offers the Joy Horn Flag in two convenient sizes, 2'x3′ and 3'x5′, providing options for various display preferences. The flag's versatility suits homes, front porches, commercial establishments, and community spaces, adding festive ambiance to Christmas celebrations. All contribute to the festive ambiance of the Christmas season.
Likewise crafted with care, the Joy Horn Flag features a sturdy canvas heading and grommets for durability and easy installation. Canvas heading for easy flagpole attachment, grommets securely hold the flag in place, even in windy conditions.
In addition, what sets Annin flag apart is its FMAA (Flag Manufacturers Association of America) certification. The certification guarantees US-made flag adheres to quality standards, using high-quality materials. Furthermore, customers trust the reliable, well-crafted product, maintaining vibrant colors and design for many Christmas seasons to come.
In conclusion, this flag by Annin is a stunning representation of the Christmas spirit. The green background, "JOY" lettering, brass horn, and holly design combine into an appealing and meaningful flag. Two sizes, canvas heading, grommets – a must-have for joy and festive cheer in Christmas celebrations. Lastly, the flag spreads happiness and holiday spirit wherever it flies, at homes, businesses, or public spaces.
Additional information
| | |
| --- | --- |
| Choose Size | 2' X 3', 3' X 5' |
Only logged in customers who have purchased this product may leave a review.