State of Wisconsin Flag, Nylon All Styles
$19.10 – $789.00
Celebrate Wisconsin's heritage with our durable nylon state flag. Its vibrant colors and intricate design showcase pride and unity. Perfect for home, schools, and special events, this flag withstands any weather while maintaining its vivid appearance. Embrace the spirit of Wisconsin with this high-quality symbol of patriotism.
Wisconsin is a midwestern state within the U.S. and it borders Illinois, Iowa, Minnesota, Michigan, and borders along both Lake Superior and Lake Michigan. The largest city is Milwaukee and capital is Madison. The states nickname is "The Badger State".
The Wisconsin state flag consists of the state seal on a blue field. The state name and date of admission to the Union, 1848, appear above and below the seal. A sailor and a miner support a shield divided into quarters. Navigation, manufacturing, mining and agriculture are represented in each quarter by tools of their trade. A cornucopia and a pyramid lie below the shield, with the state motto, "Forward", in a scroll above.
Our high-quality state flags meet required specifications, utilizing digital printing technology on durable nylon material. They feature canvas heading with brass grommets or canvas roped heading with galvanized thimbles for larger sizes. Presentation flags with gold fringe, pole hem sleeve, and mounting tabs are ideal for ceremonies, offices, courtrooms, schools, or parades.
For a complete display, our indoor mounting kit includes an oak finish flagpole, styrene Fancy Spear, Liberty Floor Stand, and Gold Cord with Tassels.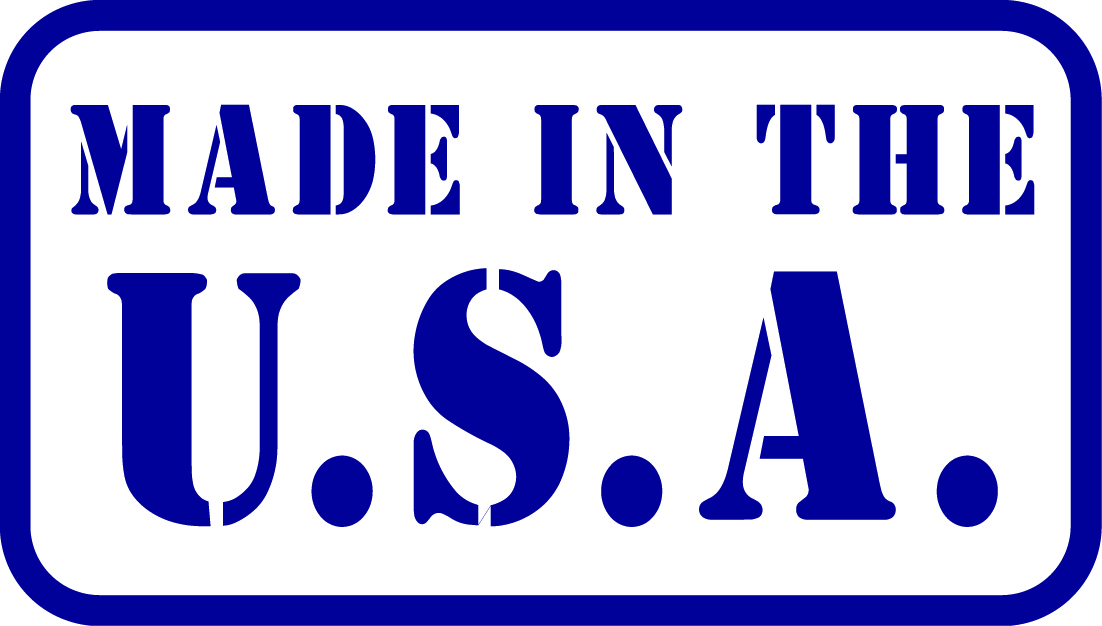 Description
The state of Wisconsin flag, certified by FMAA, the Wisconsin flag represents the state's history, beauty, and strong community spirit. Furthermore its design captures the essence of Wisconsin's heritage and values, making it a powerful symbol of pride and unity.
The Wisconsin flag features a royal blue field with the state coat of arms prominently displayed in the center. The coat of arms depicts various elements significant to Wisconsin's identity. At the top, a sailing ship represents the state's extensive waterways, symbolizing its history of exploration and commerce. On the shield, a plow and an arm and hammer represent Wisconsin's agricultural and industrial strengths, respectively. A cornucopia filled with fruits and vegetables symbolizes abundance and prosperity, reflecting the state's agricultural heritage.
The flag's design is rendered in vibrant colors on durable nylon fabric, ensuring longevity and visibility. The FMAA certification guarantees that the flag meets the highest standards of quality and craftsmanship, signifying its authenticity and reliability as a representation of Wisconsin.
Wisconsin residents proudly display the flag at government buildings, schools, and community centers, fostering pride, identity, and shared values. The flag, raised during state celebrations, parades, and events, fosters state pride and unity among the people.
The nylon construction of the flag makes it suitable for outdoor use, as it is resistant to fading and tearing. It can withstand Wisconsin's diverse weather conditions, including harsh winters and humid summers. Whether flying atop flagpoles or displayed indoors, the Wisconsin flag stands as a testament to the state's natural beauty, cultural heritage, and the resilience and spirit of its people.
Displaying the FMAA certified Wisconsin nylon flag honors the state's history, values, and spirit of innovation and community. Furthermore the flag represents the state's commitment to environmental stewardship, economic growth, and the promotion of education and cultural diversity.
In conclusion the Wisconsin flag, FMAA certified and made of nylon, symbolizes the state's history, natural beauty, and sense of community. Its striking design, durable construction, and vibrant colors embody the essence of Wisconsin and its people. Lastly flying the Wisconsin flag is a testament to the state's heritage, shared values, and the unwavering spirit of its residents.
Additional information
| | |
| --- | --- |
| State Flag Sizes | 12" X 18", 2' X 3', 3' X 5', 4' X 6', 5' X 8', 6' X 10', 8' X 12', 10' X 15', 12' X 18', 3' X 5' Presentation Flag, 4' X 6' Presentation Flag, 3' X 5' Flagpole Mounting Kit, 4' X 6' Flagpole Mounting Kit |
Only logged in customers who have purchased this product may leave a review.