Thin Red Line Flag, All Styles
$29.20 – $55.58
The Annin Flagmakers Thin Red Line flag is a powerful symbol embraced by firefighters and their communities. It honors fallen personnel and represents the unwavering bond between firefighters and the communities they serve. This flag is cherished by firefighters, their families, and supporters alike.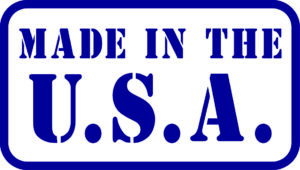 Description
The Annin Flagmakers Thin Red Line flag is a powerful symbol that represents the courage and sacrifice of firefighters. It serves as a tribute to those who put their lives on the line to protect others and honor those who have made the ultimate sacrifice in the line of duty.
Available in two styles and four different variations, including sizes 2'x3′ and 3'x5′, these flags are carefully crafted by Annin Flagmakers, a trusted name in flag manufacturing. The flags are FMAA (Flag Manufacturers Association of America) certified, ensuring exceptional quality and durability.
Firefighters, families, and supporters embrace Thin Red Line flags to show meaningful solidarity and gratitude. These flags are popular in communities nationwide and prominently displayed in fire stations, homes, and public spaces.
Annin Flagmakers takes pride in the meticulous construction of their flags. The Thin Red Line flags feature sturdy materials and precise craftsmanship. Our flags feature a sturdy canvas heading and brass grommets for easy and secure attachment.
By displaying the Thin Red Line flag, individuals express support and appreciation for the selfless work of firefighters. It reminds us visibly of the dedication and bravery these heroes exhibit as they protect lives and property.
None the less whether you are a firefighter, a family member, or simply a supporter of the fire service, the Annin Flagmakers Thin Red Line flag is a meaningful symbol that honors and acknowledges the vital role played by firefighters in our communities.
Additional information
| | |
| --- | --- |
| Weight | 0.5 lbs |
| Thin Blue Line | Thin Red Line, Thin Red Line U.S., Thin Red Blue Line U.S. |
| Flag Size | 2' X 3', 3' X 5' |
Only logged in customers who have purchased this product may leave a review.