United States 28 Star Flag, All Sizes
$37.76 – $68.00
28-Star nylon U.S. Flag, with completely dyed stars and printed stripes.  This style flag was in use from 1846 to 1847 when Texas was admitted into the Union.  Suitable for outdoor or indoor display, with canvas heading & brass grommets.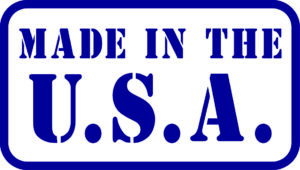 Description
The United States 28-star flag, in use from 1846 through 1847, holds a significant place in American history as it reflects the addition of Texas to the Union. This flag, made of durable nylon, features fully dyed stripes and stars, representing the craftsmanship and attention to detail of the time.
The 28-star flag emerged during a transformative period in the mid-19th century when the United States was expanding its territory. Additionally, in 1845, Texas, an independent republic, sought annexation into the United States. Enthusiasm and controversy surrounded this decision, ultimately resulting in the incorporation of Texas as the 28th state on December 29, 1845.
To commemorate this important milestone, the adoption of a new flag design featured 28 stars arranged in a unique pattern on a blue canton, along with thirteen alternating red and white stripes. Each star represented one state of the Union, symbolizing the strength and unity of the growing nation.
In addition, the 28-star flag exemplifies the dedication and artistry of flag makers during this era with precision and detail. Fully dyed stripes and stars bring vibrancy and richness, ensuring this flag catches the eye and represents the United States.
The use of nylon as the material for this flag ensures its durability and longevity. Nylon is known for its strength, resistance to fading, and ability to withstand outdoor conditions. The 28-star flag's versatility suits indoor and outdoor display, enabling patriotic showcase and homage to this pivotal American era.
The 28-star flag, showcased in exhibits, schools, and collections, connects us tangibly to America's historical roots.  Furthermore, each 28-star US flag symbolizes America's growth, reminding us of the challenges and triumphs during that period.
Owning a 28-star US flag honors the country's heritage and pays tribute to pioneers who shaped its history. The flag serves as a link to the past, reminding us of sacrifices and progress in our nation's history.
In conclusion, the 28-star flag, with fully dyed stripes and stars, symbolizes the nation's growth and unity when Texas joined. Lastly, this durable nylon flag embodies the spirit of the time and symbolizes American history and patriotism.
Additional information
| | |
| --- | --- |
| Weight | 0.65 lbs |
| Flag Size | 2' X 3', 3' X 5' |
Only logged in customers who have purchased this product may leave a review.