Buy American Flag, Nylon 3′ X 5′
$42.94
Annin Flagmakers' "Buy American" Flag promotes U.S. products during the holidays. 3'x5′ size with canvas heading and grommets for easy display.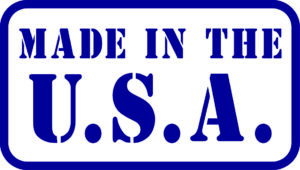 3 in stock
Description
Annin Flagmakers' "Buy American" Flag is a powerful and festive symbol designed to promote American-made products during the holiday season. This 3'x5′ flag is a testament to the company's commitment to high-quality craftsmanship and patriotic spirit. Finished with a canvas heading and grommets, it is easy to display and suitable for both indoor and outdoor use.
Against a pure white background, the flag's design captures the essence of the holiday season and American pride. Majestic green tree adorned with red, white, and blue ornaments symbolizes the colors of the American flag. A brilliant white 5-pointed star stands atop the tree, symbolizing unity and hope during the holiday season.
Blue field has seven white stars, symbolizing the states and unity, reminiscent of stars on the American flag. A vibrant streamer in red, white, and blue flutters in the wind, evoking the excitement and celebration of the season.
Various Christmas presents lie on the ground, decorated in red, white, and blue, each adorned with a festive bow. These presents symbolize the gifts and contributions that American-made products bring to the economy and communities across the nation.
The most striking feature of the flag is the bold lettering that reads "Buy American." "Buy" in red emphasizes supporting local businesses, "American" in bold blue expresses patriotism and unity on the flag.
This flag serves as an emblem of pride and support for American manufacturers and businesses. Specifically tailored for businesses to use during the holiday season, symbolizing commitment to promoting American-made products. Flying this flag showcases businesses' dedication to local economy and American workers, encouraging patriotic purchasing decisions during the festive period.
Likewise crafted with care, the flag features a sturdy canvas heading and grommets for durability and easy installation. Canvas heading for easy flagpole attachment, grommets securely hold the flag in place, even in windy conditions.
In addition, what sets Annin flag apart is its FMAA (Flag Manufacturers Association of America) certification. The certification guarantees US-made flag adheres to quality standards, using high-quality materials. Furthermore, customers trust the reliable, well-crafted product, maintaining vibrant colors and design for many Christmas seasons to come.
Overall, the flag is a visually stunning representation of American pride and the spirit of giving during the holiday season. It's a promotional tool for businesses and a reminder to embrace joy, support American-made products, and boost the economy.
Additional information
| | |
| --- | --- |
| Choose Size | 2' X 3', 3' X 5' |
Only logged in customers who have purchased this product may leave a review.