Christian Grave Marker Flag, 12″ X 18″
$7.85
Honor and memorialize Christian loved ones with our beautiful 12″x18″ grave marker flags, mounted on a 30″ natural wood staff.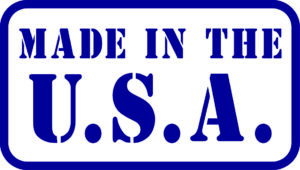 63 in stock (can be backordered)
Description
The Annin Christian Grave Marker Flag is a dignified and reverent tribute to honor the faith and service of departed Christians. Meticulously crafted from high-quality materials, the 12″x18″ flag symbolizes respect, patriotism, and spiritual devotion.
The flag's design consists of a striking combination of poly/cotton fabric, offering both durability and a graceful appearance. The blend ensures the flag's durability for outdoor use in cemeteries or memorial sites, enduring various weather conditions. In addition, the fabric's soft texture reminds of faith's comforting embrace and the eternal love of the divine.
The 3/8-inch thick, 30-inch natural wood staff provides sturdy support, symbolizing stable beliefs and a well-lived legacy. Natural wood choice symbolizes connection to nature, life's cycle, and reinforces spirituality, resurrection, and renewal in Christian beliefs.
Topping the staff is a gleaming gilt spear tip, adding an elegant touch to the overall design. The spear tip symbolizes faith triumphing over adversity and offers hope to mourners of departed Christian brethren.
Annin's Christian Grave Marker Flag symbolizes the deceased's unwavering faith and commitment to Christian values powerfully. Conveys peace and solace to grieving families, offering comfort amid loss, reminding of eternal life through faith in Christ.
The grave marker flag honors individuals and Christianity's enduring legacy, serving as both tribute and testament. As a symbol of faith and unity, it fosters a sense of community among the living and deceased.
In conclusion, the Annin Flagmakers Christian Grave Marker Flag is a distinguished and meaningful emblem of Christian devotion and patriotism. Its carefully chosen materials, elegant design, and thoughtful symbolism come together to create a symbol of comfort and solace. It brings consolation to those grieving the loss of a loved one. Flag testifies to faith's power, promise of eternal life in God's embrace. Whether displayed at a gravesite or in a memorial garden.
Additional information
| | |
| --- | --- |
| Weight | .2 lbs |
| Dimensions | 33 × 3 × 2 in |
Only logged in customers who have purchased this product may leave a review.