State of Louisiana Flag, Nylon All Styles
$19.10 – $607.00
Celebrate Louisiana's heritage with our durable nylon state flag. Its vibrant colors and intricate design showcase pride and unity. Perfect for home, schools, and special events, this flag withstands any weather while maintaining its vivid appearance. Embrace the spirit of Louisiana with this high-quality symbol of patriotism.
Louisiana is a southeastern state within the U.S. and it borders Texas, Kansas, Mississippi, and it's southern border is on the Gulf of Mexico.  The largest city is New Orleans and the capital is Baton Rouge.  The states nickname is "The Bayou State".
The Louisiana state flag shows the state seal created in 1902 consisting of an heraldic pelican feeding three of its chicks in a nest. The heraldic pelican symbolizes piety and self-sacrifice. The state motto "Union, Justice and Confidence" is on a golden scroll beneath the pelican's nest.
Made to Official State Design Specifications, our larger outdoor state flags along with our boat and nautical flags utilize the latest in digital printing technology to replicate the most detailed of designs onto a 100% heavyweight nylon material that's durable and fast-drying.  Each flag is professionally sewn and finished with strong canvas heading with brass grommets.  Typical house sized flag is going to be 3′ X 5′.   8′ X 12′ and larger flags are finished with canvas roped heading with galvanized thimbles on each end.
Presentation and ceremonial fringed display flags are typically seen within private and public office building entrances, within courtrooms, on grade, high school, or collegiate stages when they are hosting events or debates, or they are utilized in parades and color guard usage.  Each flag has flag gold fringe, lined pole hem sleeve, and 2 mounting tabs to attach to an existing flag pole.
Complete your Presentation Flag with the our indoor mounting kit.  The set includes 1 1/4″ X 8′ oak finish flagpole for 3′ X 5′ Presentation Flags and 1 1/4″ X 9′ oak finish flagpole for 4′ X 6′ Presentation flags.  Style 31S styrene Fancy Spear, Style L Liberty Floor Stand (Filled), and 108″ Gold Cord with Tassels.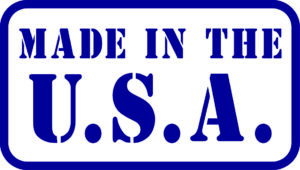 Description
The Louisiana state flag, made of high-quality nylon, is a vibrant and symbolic representation of the Pelican State's unique heritage. The flag's design features a blue field with the state's coat of arms proudly displayed in the center.
At the center of the flag, there is a bold depiction of the mother pelican feeding her young with her own blood. This powerful image symbolizes self-sacrifice and maternal nurturing, representing the state's willingness to sacrifice for its citizens and the importance of caring for one another.
Surrounding the pelican, there are three drops of blood, further emphasizing the theme of sacrifice. These drops serve as a reminder of the state's commitment to its people and the resilience displayed throughout its history.
Above the pelican, there is a white banner containing the state motto, "Union, Justice, and Confidence." This motto reflects Louisiana's commitment to unity, fairness, and trust in its government and fellow citizens.
Durable nylon fabric makes the Louisiana state flag long-lasting and keeps its colors vibrant. Nylon is an ideal material for flags as it is resistant to fading, allowing the flag to maintain its bold blue field and rich details. Not to mention stitching reinforces the edges of the flag, enhancing its durability.
The Louisiana nylon flag, displayed indoors or outdoors, proudly represents the state's history, culture, and values. Additionally the Louisiana flag can be flown, displayed, or used in educational settings to teach about the state's heritage.
Displaying the Louisiana flag honors the state's contributions and shows pride in its residents' historical achievements. The flag reminds of Louisiana's diverse culture, vibrant music, cuisine, and the resilience of its people against challenges.
In conclusion, made of durable nylon, the Louisiana state flag captures the essence of the Pelican State with its symbolic design.. Lastly with vibrant colors and strong construction, the Louisiana flag visually represents the state's self-sacrifice, unity, and commitment to justice.
Additional information
| | |
| --- | --- |
| Weight | 0.25 lbs |
| State Flag Sizes | 12" X 18", 2' X 3', 3' X 5', 4' X 6', 5' X 8', 6' X 10', 8' X 12', 10' X 15', 12' X 18', 3' X 5' Presentation Flag, 4' X 6' Presentation Flag, 3' X 5' Flagpole Mounting Kit, 4' X 6' Flagpole Mounting Kit |
Only logged in customers who have purchased this product may leave a review.