Washington Cruisers Flag, 3′ X 5′
$63.92
Introducing the Washington Cruisers Historical American Flag by Annin. Colorful 100% nylon reproduction with canvas heading and brass grommets. Flown by the American Navy during its birth, this Pine Tree banner represents New England and the Colonies. "An Appeal to Heaven" symbolizes the resolve for justice and freedom. Perfect for indoor or outdoor display.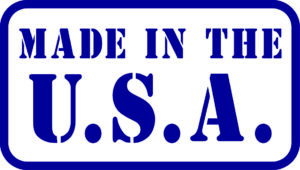 3 in stock (can be backordered)
Description
The Annin Flagmakers Washington Cruisers Nylon 3'x5′ flag is a superior-quality flag designed to honor American history. Certified by the Flag Manufacturers Association of America (FMAA), it guarantees exceptional craftsmanship and durability.
Made with durable nylon fabric, this flag withstands harsh weather conditions and maintains vibrant colors over time.
Accordingly the Washington Cruisers flag represents the original flag flown by George Washington's naval squadron during the American Revolutionary War.
Annin Flagmakers' commitment to quality is evident through the FMAA certification, ensuring the flag meets the highest standards of craftsmanship, materials, and design.
Additionally, the 3'x5′ size makes it perfect for both indoor and outdoor displays, suitable for homes, businesses, and patriotic events.
Crafted with precision, the flag features meticulously stitched stripes and reinforced fly ends, enhancing its durability and reducing fraying.
The vibrant colors and detailed design of the Washington Cruisers flag symbolize the spirit of the American Revolution.
This flag proudly displays thirteen alternating red and white stripes, representing the original thirteen American colonies.
The canton features a field of deep navy blue with white stars, representing the unity of the states.
With its FMAA certification, customers can be confident in investing in a flag that embodies American pride and heritage.
The flag's design ensures it resists UV rays, keeping its colors vibrant even when exposed to sunlight.
Brass grommets allow for easy attachment and secure display on flagpoles or other mounting options.
This flag is an ideal choice for historical reenactments, educational displays, or to show patriotism and respect for American history.
The Washington Cruisers flag by Annin Flagmakers serves as a proud reminder of the courage and sacrifice of America's founding fathers.
Additionally the durable construction of this flag ensures it can proudly display for years, honoring the legacy of the American Revolution.
Furthermore, the Annin Flagmakers Washington Cruisers Nylon 3'x5′ flag is unequivocally a testament to American history, craftsmanship, and durability.
Lastly, with FMAA certification, meticulous stitching, and durable nylon fabric, this flag stands as a symbol of American pride.
Additional information
| | |
| --- | --- |
| Weight | .49375 lbs |
| Dimensions | 10 × 6 × 2 in |
Only logged in customers who have purchased this product may leave a review.