Honor and Sacrifice Flag, 3′ X 5′
$73.08
The Honor and Sacrifice flag is a solemn tribute to fallen heroes in public safety. Its symbolic colors honor law enforcement, firefighters, and emergency responders. The gold shield represents those who made the ultimate sacrifice. With a meaningful design and durable construction, this flag serves as a lasting reminder of their selfless service.
If you like to learn more, visit Honor and Sacrifice.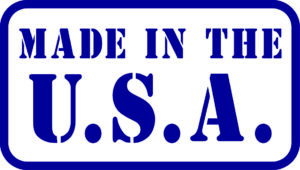 1 in stock (can be backordered)
Description
The Annin Flagmakers Honor and Sacrifice Flag embodies a profound tribute to the brave men and women who have made the ultimate sacrifice in service to our country. Crafted with utmost care and reverence, this flag stands as a symbol of honor, remembrance, and gratitude.
Designed by Annin Flagmakers, a renowned manufacturer of high-quality flags, the Honor and Sacrifice Flag serves as a powerful emblem to commemorate the selfless acts of our fallen heroes. Meticulous craftsmanship ensures that it resonates with the utmost clarity and dignity.
Furthermore the flag's design is deeply meaningful, reflecting the values and sacrifices of those it honors. The bold and vibrant Red Field represents the valor and courage displayed by our servicemen and servicewomen who have given their lives for the greater good. Additionally it serves as a poignant reminder of the blood shed in defense of our nation's ideals and freedoms.
The White Star, emblazoned upon the red field, signifies the purity of sacrifice. It embodies the unwavering commitment and dedication exhibited by these fallen heroes who made the ultimate sacrifice for their country. It serves as a solemn tribute to their selflessness and enduring legacy.
Surrounding the white star is a solemnly rendered black border, symbolizing the mourning and loss experienced by the nation as a result of their sacrifice. It represents the profound impact these individuals have had on our collective consciousness and the void left by their absence.
Annin Flagmakers carefully craft the Honor and Sacrifice Flag to the highest standards. We make the flag from premium-quality materials, ensuring its durability and longevity.
With each purchase of the Honor and Sacrifice Flag, Annin Flagmakers demonstrates their commitment. They support the families of fallen service members. A portion of the proceeds from the sale of these flags goes towards organizations. These organizations provide assistance, support, and resources to the families, acknowledging the sacrifices they have endured.
In conclusion, the Honor and Sacrifice Flag serves as a powerful reminder of the courage, valor, and sacrifice of our fallen heroes. In addition, homes, schools, government buildings, and military installations proudly display it. Accordingly it serves to unite communities in gratitude, remembrance, and respect. Lastly we will forever cherish the memory of those who made the ultimate sacrifice.
Only logged in customers who have purchased this product may leave a review.