United States Polyester Flag, All Styles
$52.82 – $3,434.30
Experience the ultimate in strength and durability with United States sewn 2-ply spun polyester flags. These all-weather flags are the go-to choice for institutional and commercial use, trusted for over 30 years.
Crafted from open-weave polyester material, these flags are designed to withstand high winds by allowing airflow. Perfect for daily flying, their durability is unmatched
Vivid stars are expertly embroidered with ultra-bright polyester thread, ensuring a striking appearance.
Double-needle stitching with extra-strength polyester thread guarantees reinforced seams that last.
Four rows of lock-stitching on the fly end prevent fraying and extend the flag's lifespan.
For added security, sturdy brass grommets are weather-resistant, ideal for flags up to 6′ X 10′.
Larger flags feature a roped heading with galvanized thimbles on each end, ensuring stability.
Flags 15′ X 25′ and larger are fortified with reinforcing corner patches on the fly hem.
Choose United States sewn 2-ply spun polyester flags for unparalleled resilience and longevity. With their superior craftsmanship and design, these flags are the trusted choice for institutions and businesses nationwide.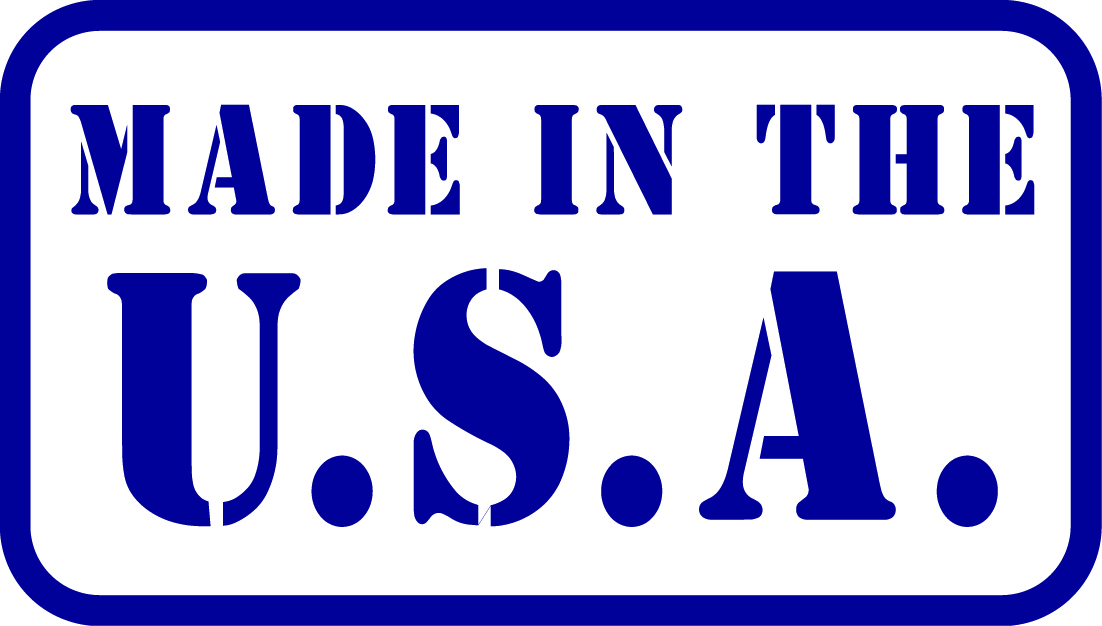 Description
The United States polyester flag is a symbol of unparalleled strength and durability. Crafted with exceptional attention to detail, this flag proudly displays the patriotic spirit of the nation using 2-ply spun polyester designed to withstand the harshest weather conditions.. Available in sizes ranging from 3'x5′ up through 30'x60′, it is suitable for a wide range of displays, from residential homes to government buildings and large-scale events.
Constructed with 100% heavyweight 2-ply spun polyester, this flag is built to withstand the test of time. The double-ply fabric offers superior tear resistance, making it ideal for high-wind areas and extended outdoor use. Its rugged composition ensures that the flag can withstand intense weather conditions without compromising its vibrant colors or structural integrity.
Additionally the United States 2-ply spun polyester flag is FMAA certified, guaranteeing its exceptional quality and adherence to the highest industry standards. This certification ensures that we make the flag with top-grade materials and rigorously test it for durability and colorfastness.. With its certification, you can have confidence that you are displaying a flag that represents the best of American craftsmanship.
Furthermore we meticulously stitch each flag with reinforced seams, enhancing its strength and longevity. The richly embroidered stars and precisely sewn stripes further exemplify the flag's exceptional quality. Its bold and vibrant colors proudly symbolize the United States' heritage and values.
To ensure a secure display, we finish the flag with a heavy-duty canvas heading and durable brass grommets. This allows for easy attachment to flagpoles of various sizes. Whether proudly flying atop a residential pole or majestically gracing the facade of a towering government building, the United States 2-ply spun polyester flag will stand tall and proud.
Therefore you can choose the United States 2-ply spun polyester flag to honor and celebrate the nation's ideals and heritage. Unmatched durability, FMAA certification, and varied sizes make it the ideal choice for displaying patriotism at any scale. Lastly, from small residential displays to large-scale events, this flag is a testament to American resilience and pride.
Additional information
| | |
| --- | --- |
| Weight | 1.35 lbs |
| Dimensions | N/A |
| United States Flag Sizes | 3' X 5', 4' X 6', 5' X 8', 5' X 9.5', 6' X 10', 8' X 12', 10' X 15', 10' X 19', 12' X 18', 15' X 25', 20' X 30', 20' X 38', 30' X 50', 30' X 60' |
Only logged in customers who have purchased this product may leave a review.